How to Repair the Magnetic Resistance for Exercise Bikes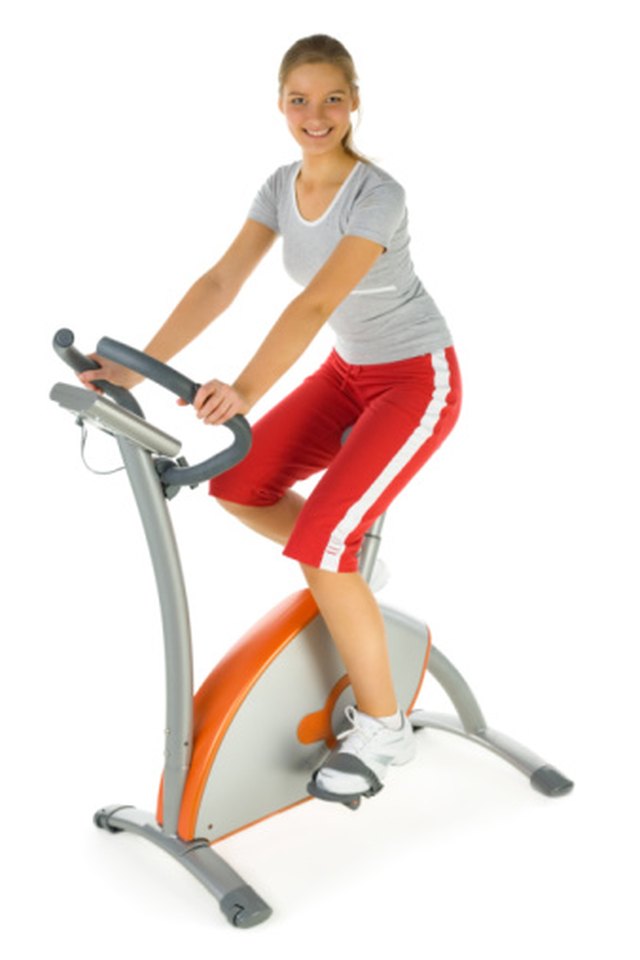 Today, whether in gyms or home, most exercise bikes employ some form of magnetic resistance. Some bikes generate the magnetic effects via the pedaling action, but most must have an electric power source. Along with uniform, reliable resistance, you get quiet operation for listening to music or audio books. Since the magnetic resistance is often programmable, you can simulate a bike ride over hills and through valleys. Professional repair may be pricey, but some repairs and maintenance can be done on your own.
Unplug the power cord from the AC outlet or remove the batteries from their compartment. If the unit is battery-powered, replacing the batteries in the display panel is a good first step in magnetic resistance maintenance.
Use an Allen wrench or Phillips screwdriver to unscrew the bolts that secure the plastic flywheel covers.
Pull the flywheel covers apart to expose the flywheel. Grip the flywheel while you rotate the pedal cranks counterclockwise. This will disengage the pedals from the internal pulley. Remove the pedal cranks from the bike and set them aside. Completely remove the flywheel covers.
Use a ratchet wrench and socket to unscrew the nut on the pulley. Twist the pulley to the side and slip the V-belt off both the pulley and the magnetic unit. Inspect the V-belt for cracks or other damage; replace it if damage is found. Use the socket wrench to unscrew the nut that secures the magnetic unit. Remove the magnetic unit and inspect it for damage -- cracks, excessive wear or breakage. It the magnet is in good shape, reinstall it in the bike; otherwise it must be replaced.
Reinstall the V-belt on to the magnetic unit and pulley. Replace the nut that secures the pulley. Position the flywheel covers on each side of the flywheel. Reattach the pedal cranks by rotating them clockwise as you thread them into the pulley from each side. Reattach the flywheel covers.
References
Writer Bio
Teresa Rodriguez has been writing and publishing corporate and employee newsletters since 2000. Her interest in writing grew with her exposure to major movie producers and she subsequently wrote two full-length screenplays. She received a Bachelor of Arts in economics from the University of Florida.