How to Set Up Matches in Match Play Golf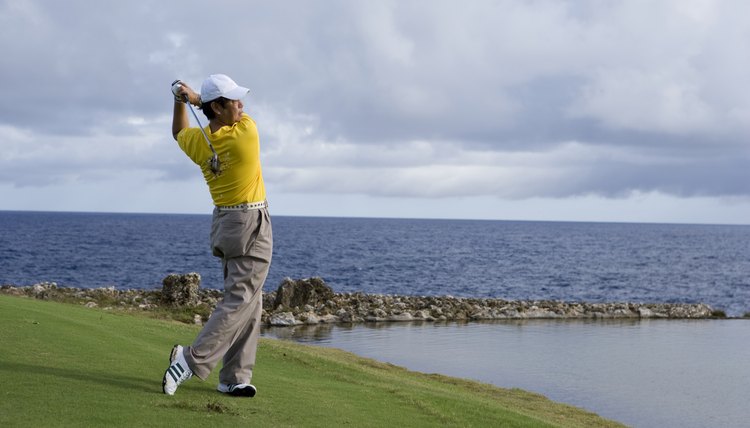 Unlike a traditional golf tournament, where everyone is competing against the entire field, match play golf is a one-on-one affair in which a single player or team takes on an equal number of rivals. Each hole is worth a point, and whoever wins the most points wins the match. As a result, match play draws look like those from tennis, basketball and other sports, where the field gradually dwindles as losers are eliminated.
Creating the Draw
The first step in match play golf is to determine the format – such as singles or pairs – and the number of entries. Generally, match play draws require the number of participants to be a power of 2 – i.e. 8, 16 or 32-person fields. If the number of desired participants is too large, handicaps can be used to divide the golfers into varying flights based on ability. Participants can be seeded based on handicaps, with the scratch golfers placed higher, or the matches can be determined by a blind draw.
Placing the Seeds
If the draw for a match play tournament is based on seeds, the top-rated golfer should be placed atop the draw and open against the lowest-ranking qualifier. The second-ranked golfer should start against the second-lowest qualifier, and be placed at the bottom of the draw. That way, if both advance as expected, they won't meet until the final. In an 8-person field, the top seed would play the winner of the match between the 4 and 5 seeds in the semifinals, with the No. 2 meeting the 3-6 winner.