How to Sync a Radio With a TV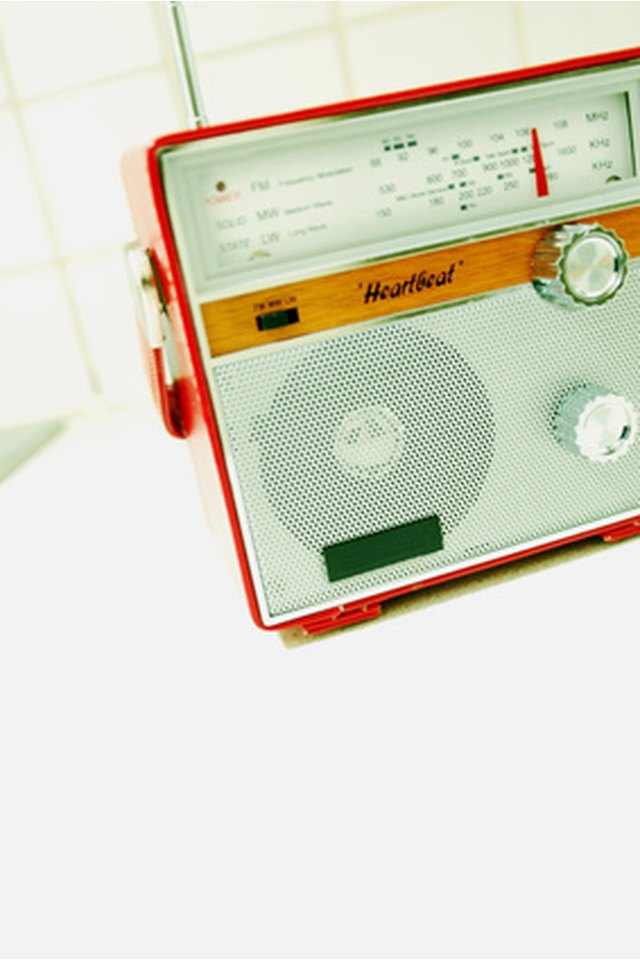 Sports fans often prefer radio to TV commentary. Unfortunately, the radio broadcasts are almost always seconds ahead and this can prove irritating. There are three ways to sync your radio and TV: Computer software, a radio delay device or a digital video recorder (DVR) with pause capability.
Download the free Radiodelay program from DaanSystems. It's a simple program designed specifically to delay audio from the radio and sync it to a television broadcast. Connect a radio to your computer's sound card input jack, set the number of seconds to delay the signal and press the play button. Radiodelay also works with audio captured from an installed TV tuner card.
Purchase a radio broadcast delay device such as DelayPlay or SportSyncRadio from WGN. Set the device's slider control to a number and the radio signal will play through the device at the delayed rate. DelayPlay must be connected between a stereo receiver and speakers, while SportSyncRadio has a built-in speaker.
Use a DVR to record the TV broadcast. Play the broadcast and wait for an event to occur that can easily be synced with the radio. For example, pause the DVR at a football game's opening kickoff. Find an online stream of the radio broadcast. Play the stream and unpause the DVR at the appropriate moment.
Writer Bio
Chris Brake has been a freelance writer since 1999. He has attained numerous graduate and undergraduate study courses involving language and the written word as a vehicle of expression. He co-wrote the feature film, "Imaginary You."