The History of Gymnastics in America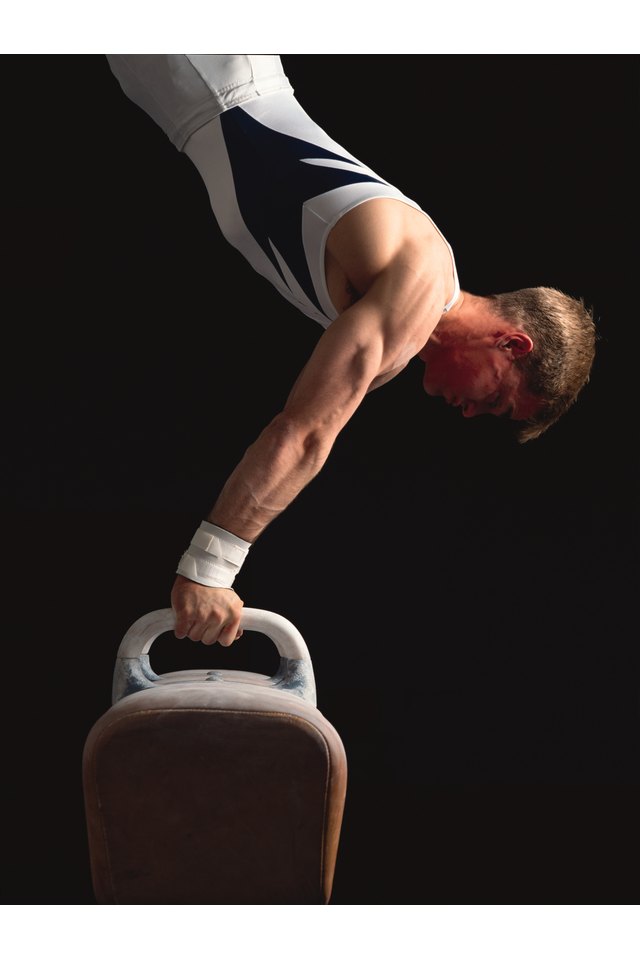 Gymnastics has existed for more than 2,000 years, but it has been a competitive sport in America for little more than a century. In the 1800s, for example, gymnastics was essentially a form of physical training. Light gymnastics involved dumbbells, wands and clubs, while heavy gymnastics involved men working out on heavier pieces of equipment. The sport debuted in the Olympics for men in 1896. Women started competing in the Olympics in 1936. But only since the mid-1900s has gymnastics drawn widespread interest.
Early Influences
Societies devoted to sports and political activism, called turnvereins, formed in Germany in the early 1800s. When members fled to America because of political persecution during that era, they helped to establish similar societies in various parts of the country. But because no connection existed between physical training and politics in America, these newly formed turnvereins remained merely a fad. Gymnastics made a comeback in the late 1840s as the result of a major influx of German refugees. Gymnastics then became a part of many school programs. And after the Civil War, gymnastics developed as a competitive sport in clubs and societies.
Later Developments
The Young Men's Christian Association (YMCA), which began in Boston in 1850, also was a significant factor in gymnastics development in America. The YMCA established gymnasiums in San Francisco, California and New York City in 1869. The YMCA College in Springfield, Massachusetts, created in 1887, was geared toward teaching gymnastics. The Amateur Athletic Union, in 1897, took control of gymnastic competition in America. By that time, many colleges had built gymnasiums and installed gymnastic equipment. Through the 1930s, the YMCA and exhibition teams across America promoted gymnastics starting as early as high school. Competitive gymnastics was coming of age.
The 20th Century
Photodisc/Digital Vision/Getty Images
World Wars I and II stymied the growth of gymnastics because many young men -- both coaches and participants -- went off to fight for America. Poor economic times during the Depression also hurt gymnastics because families did not have discretionary income to pay for lessons or equipment. Gymnastics started to rebound in the 1950s during an era of peace and prosperity. Roy Moore started his National Gymnastics Clinic in Sarasota, Florida, and gymnastics clinics and camps then became popular around the country. The U.S. Gymnastics Federation, founded in 1962 and now known as USA Gymnastics, is the umbrella organization for men's, women's, rhythmic gymnastics and trampoline. Its members include more than 110,000 athletes and professionals.
Modern-Era Gymnasts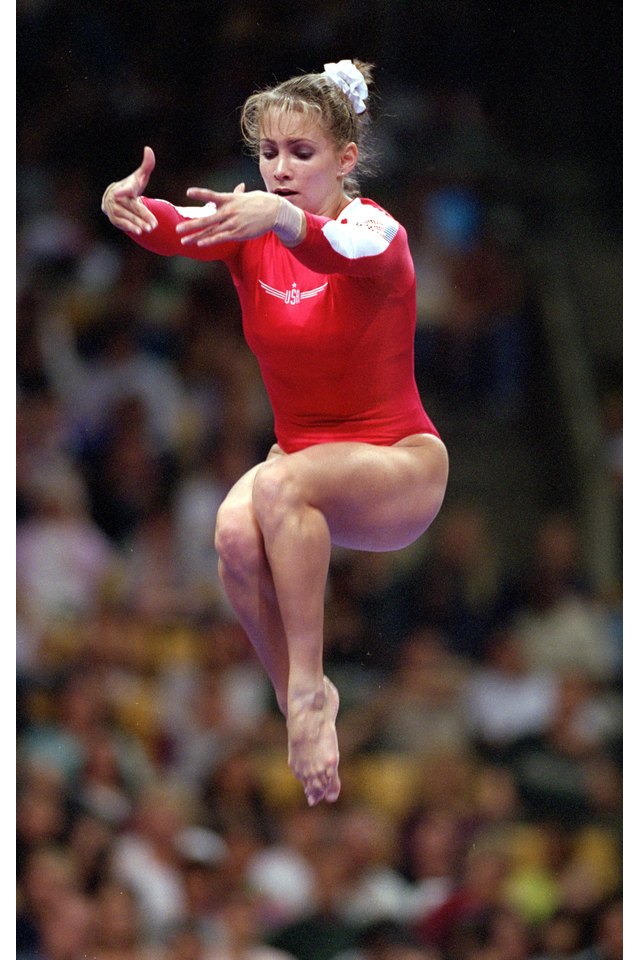 Photodisc/Digital Vision/Getty Images
Shannon Miller won seven medals -- two of them gold -- for the United States during the 1992 and 1996 Olympics. She is the most decorated gymnast in American history. Before Miller, the petite Mary Lou Retton won a gold medal for the United States in the all-around competition in the 1984 Olympics in Los Angeles. She also captured two silver and two bronze medals in that competition. In 2008, American female gymnast Shawn Johnson won one gold medal and three silver medals for America. Among men, Bart Connor and Mitch Gaylord were top-notch Olympics competitors in the 1980s. Paul Hamm was the first American to capture the all-around gold medal in 2004.
References
Writer Bio
Glenn Singer is a longtime professional journalist in South Florida who has specialized in medical, business, aviation and consumer reporting. He has worked extensively as a supervisory editor and copy editor and he also teaches journalism at the university level.