13 Foolproof Ways to Make Your Workout Fly By
Exercise doesn't have to be a drag; in fact, with a few tweaks to your routine, you can make exercise something you look forward to. In the next slides, we have some great suggestions to help you turn up the fun on your exercise routine. Be warned: If you follow the tips on the next slides, you may just fall in love with working out.
1. Try a Group Class
With upbeat instructors, pumping music and a workout that's already planned for you, group classes can be a fun way to get your workout over and done with -- and keep you coming back for more. "I think some people really thrive in the group class environment," Certified personal trainer Stephanie Duryea says. "Find one where you like the instructors, you like the building where they're being held -- whatever's important to you, whatever will keep you coming, because that's the key," Duryea says. CrossFit, Zumba, Pilates, yoga -- there's bound to be a class that will challenge you and make you forget you're exercising. Try as many different classes as you can to find one you love.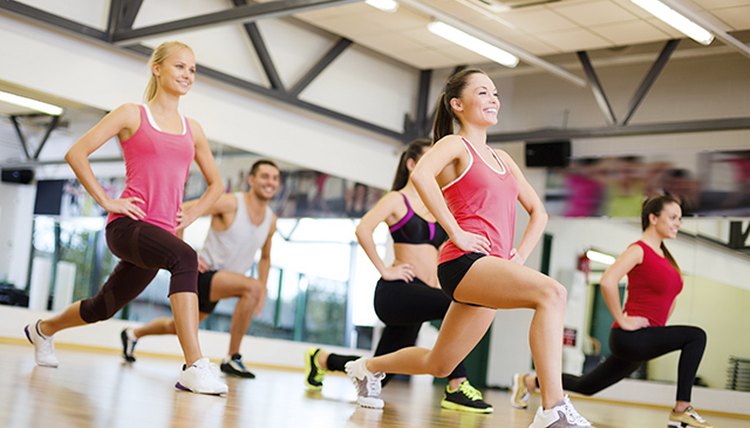 blyjak/iStock/Getty Images
2. Increase Your Intensity
Not only can you make your workout seem like it's going by faster, but also you can actually make it go by faster when you increase your intensity. High-Intensity Interval Training (HIIT) involves specific periods of going all-out and recovery. The IDEA Health & Fitness Association reports that using the HIIT method, you can see faster improvements in cardiovascular, metabolic and skeletal-muscle function in a shorter period of time than with steady-state cardio workouts. "There's no reason to do hour-long workouts anymore if you're going high intensity hard as you can," says certified personal trainer Bridgett Swain. In fact, you can do an effective HIIT workout in just 20 minutes, Swain says.
blyjak/iStock/Getty Images
3. Put the Right Songs on Your Playlist
Having the right soundtrack on your MP3 player can help take your mind off your workout. A 2012 research study conducted at Keele University in England found that exercisers experienced lower perceived effort and an increased feeling of being "in the zone" when they listened to their favorite music. Both factors allow for an enjoyable workout that passes by more quickly. Make a gym playlist of tunes that get your blood pumping. Whether your taste is pop, electronic, classical or heavy metal, all that matters is that it motivates you and gives you something to focus on besides the mindless whir of the elliptical machine.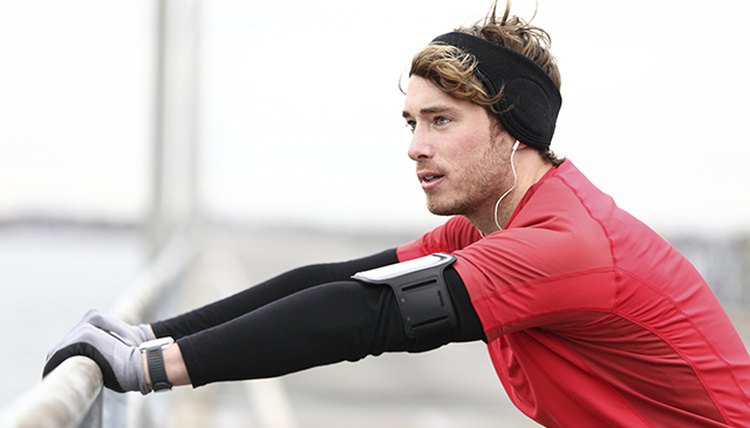 blyjak/iStock/Getty Images
4. Take Your Workout Outdoors
If even the mere mention of the gym makes you groan with anticipated boredom, use the great outdoors as your gym. If you live in an area with hiking trails, take advantage of them. Hike uphill as fast as you can. When you find a grassy clearing, take a few minutes to do a few sets of pushups, squats and sit-ups. If you live near a lake, go for a swim or rent a paddleboard for a fun and effective total-body workout. "I always tell clients to make sure they do something fun that doesn't feel like exercise on the weekends," Duryea says. "Whatever that is -- a hike, a bike ride with the family -- just get out and do something. Every little bit counts."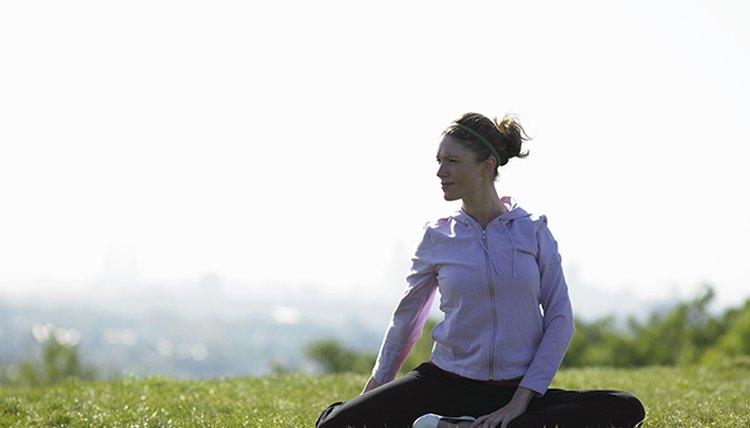 blyjak/iStock/Getty Images
5. Set Small Goals
Having a goal to work toward can help motivate you to get to the gym every day, making you feel like you have a strong purpose and keeping your workouts interesting. For example, maybe you want to run a 10K or participate in a figure competition. Have a plan for how you will achieve that over time, and you'll feel more engaged. Duryea recommends breaking that larger goal in to smaller milestones to help increase motivation and the challenge of your weekly workouts. "Week to week, it's good to set short-term goals so that you can measure your progress," Duryea says. "I think that helps keep you focused during your workout." And when you're focused on a task, you're usually not watching the clock.
blyjak/iStock/Getty Images
6. Hire a Trainer
Maybe your workouts feel like they last forever because they lack structure and variety. An experienced personal trainer can provide both of those elements, and companionship to boot. "Some people need the one-on-one," Duryea says. A good personal trainer will find out what you like and don't like and develop workouts that are fun and challenging for you. If hiring your own trainer isn't in your budget, you can get a group of friends together for small group training, which makes it less expensive. "That's a really fun way to train. There's that competitive aspect, and it's easy on the pocketbook," Duryea says. The most important thing is to find a trainer you click with and have a good time with, then watch those workouts fly by.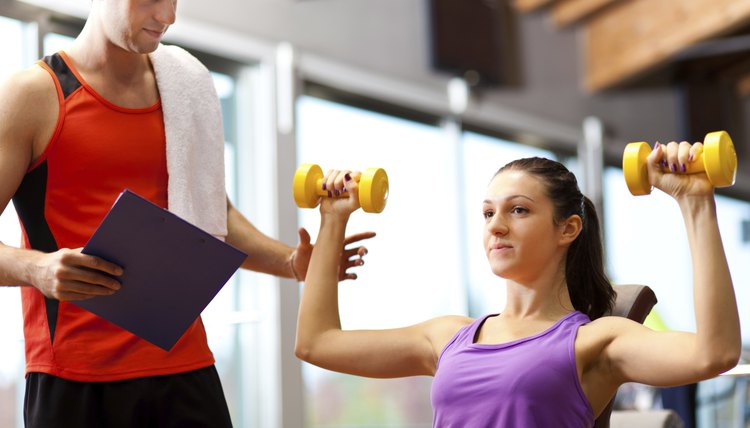 blyjak/iStock/Getty Images
7. Break Up Your Workout
If you exercise at the gym, spending 30 to 60 minutes on the same machine can be agonizing. Instead, switch machines every 10 minutes or so to keep things interesting. For a 40-minute cardio workout, you could do 10 minutes on the stair stepper, 10 minutes on the elliptical, 10 minutes on the bike and 10 minutes on the rowing machine. Not only will your workout seem to go by faster, but you'll also target a wider variety of muscle groups than if you just stayed on the same machine. For example, your legs will take a beating on the bike, while your arms will bear the brunt on the rower.
blyjak/iStock/Getty Images
8. Add Variety to Your Day-to-Day Routine
Doing something new every day of the week will not only challenge your muscles and potentially encourage greater gains in fitness, but you'll also find that you have more fun and workouts go by quicker. On Monday, go for a bike ride; Tuesday go to a boot camp class at the gym; Wednesday hit up a local yoga studio for a yoga class; take a jog Thursday; take a Zumba class Friday; and a hike with your dog Saturday. Put your feet up Sunday for some well-deserved rest and plan next week's fun activities.
blyjak/iStock/Getty Images
9. Tap Into Tabata
If you haven't heard of tabata, listen up: It just might be the key to banishing your workout blues. Tabata is a type of interval workout involving 20 seconds of work followed by 10 seconds of rest. A set is 4 minutes long with 8 work periods and 8 rest periods. "It seems to make the workout go by faster," says certified personal trainer Bridgett Swain, who uses tabata intervals to spice up group exercise classes. Plus, doing a high-intensity tabata workout can cut your exercise time by more than half, according to research sponsored by the American Council on Exercise in 2013. Researchers found that a 20-minute tabata workout burned up to 360 calories, about the same as walking for 1 hour at a pace of 4 miles per hour for a 155-pound person.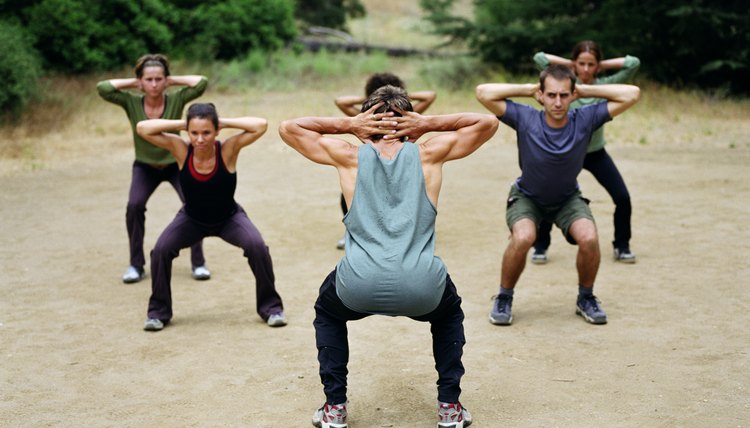 blyjak/iStock/Getty Images
10. Daydream
If you're the type who likes to daydream, you can use that to your advantage during your workout, Duryea says. If you've often fantasized about being a professional athlete, imagine yourself as a pro track star when you're on the treadmill. Set a distance goal and imagine you're competing against other runners. Visualize the track in front of you, listen for the starting gun and run as hard as you can. Or pretend you're on a game show and you're offered $1,000 to do your current the activity -- a circuit workout, for example. Imagine the audience cheering you on as you complete the circuit, and visualize the host handing you cold, hard cash. "It really makes the time go by because you're not thinking about what you're doing as much," Duryea says.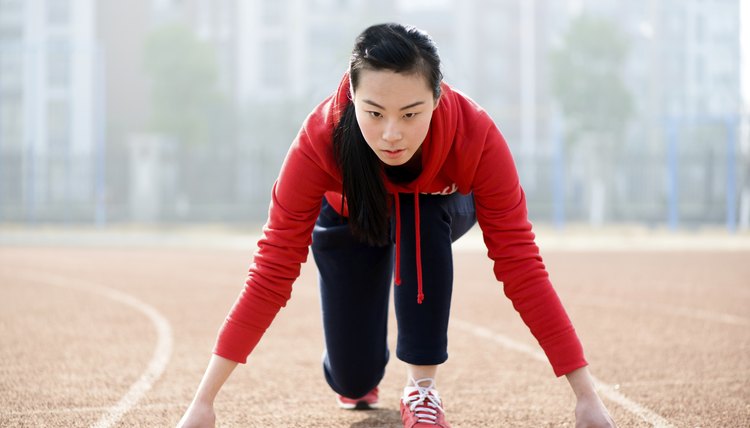 blyjak/iStock/Getty Images
11. Take Up Dancing
Dancing isn't a traditional workout, but it's exercise nonetheless. It's also fun and a great way to meet people. Whether you like salsa, ballroom or break dancing, take a dance class once or twice a week to get a great workout that will most likely leave you wanting more once it's over. According to the Better Health Channel website, dancing improves your heart and lung condition, muscular strength, balance, coordination and agility. It also strengthens your bones and reduces the risk of osteoporosis.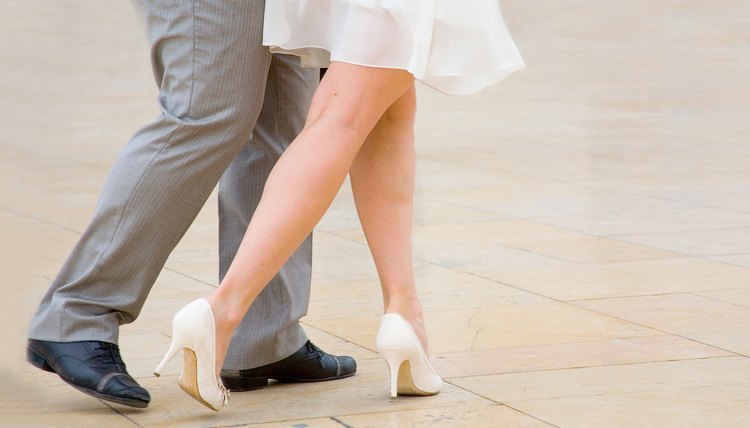 blyjak/iStock/Getty Images
12. Don't Work Out -- Play
When you think of your workout as something you have to do i.e. "I have to do 5 miles on the treadmill, and then I can go have fun" -- it's bound to feel arduous and boring. But you don't ever have to step on a treadmill to get a good workout. Duryea recommends reframing your workout as play, the kind you used to do as a kid on the playground. Go to the park near your house and challenge yourself on the monkey bars, or set up an obstacle course in your backyard with your childhood favorites. "Anything that brings you back to the playground days, like jump rope, four-square or hopscotch," suggests Duryea. If you have children, this is a great way to combine your workout with quality family time.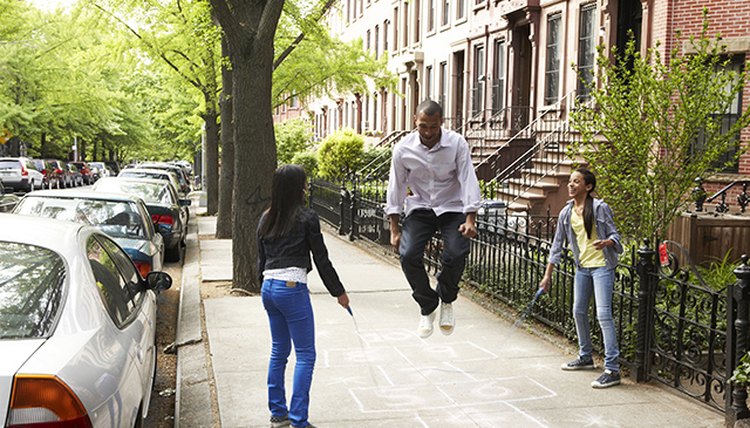 blyjak/iStock/Getty Images
13. Sweat With a Friend
Exercising with someone whose company you enjoy can make the time pass more quickly and motivate you to work harder. Sweat it out on side-by-side treadmills while you catch up on the latest gossip or challenge each other to a pushup contest. Duryea suggests increasing the fun quotient of your workout by doing buddy exercises. "You might do wheelbarrows -- one person's holding the other person's legs, and they're walking, and then when you get to the end you have to do 10 squat jumps, then the other person goes. It's more like games," Duryea says.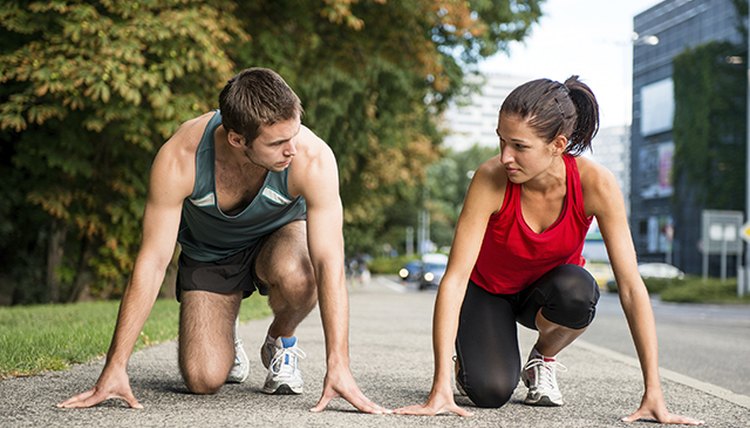 blyjak/iStock/Getty Images
References
Resources
Writer Bio
Jody Braverman is a professional writer and editor based in Atlanta. She studied creative writing at the American University of Paris and received a Bachelor of Arts in English from the University of Maryland. She also received personal trainer certification from NASM and her 200-hour yoga teacher certification from YogaWorks.