Rewards for a Weight Loss Competition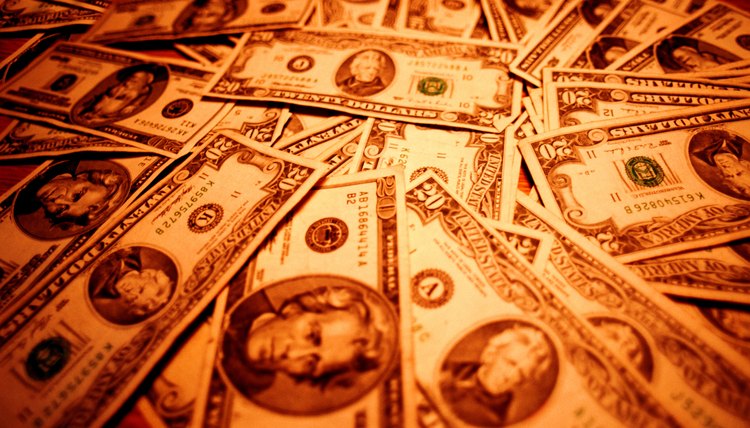 Rewards for competitive weight loss can add motivation to your fitness goals, especially if you would love to emerge as the top loser. Many people find tangible rewards a greater incentive than praise, pride and support of family and friends. Rewards in a weight loss competition should have broad appeal, and avoid rewarding the weight loss with food.
Cash
Cash tops the list of weight competition rewards. A study published in the December 10, 2008, edition of the "Journal of the American Medical Association" concluded that people attempting to lose weight responded favorably to monetary rewards. Competitors often contribute a small amount to join the competition and the combined pool goes to the winners when the contest is over. Payouts vary based on the number of competitors and the amount of the entry fee. StickK.com combines monetary incentives with signed behavior contracts to improve success rates through accountability.
Makeover
If you lose 30 or more pounds, you may discover your old look doesn't reflect the new you. Weight loss competitions can motivate participants with a makeover to give the winner a more flattering appearance. Components to the makeover could include a new hairstyle, manicure and pedicure, advice on the best clothing styles and a flattering new outfit. Winners who keep the weight off for a year or more could qualify for plastic surgery to reduce excess skin that toning doesn't effectively remove.
Wardrobe
Weight loss greater than 20 pounds may leave you with a closet full of clothes that no longer fit. A new wardrobe of flattering clothes to match your new size boosts your morale and gives you something to wear. You can do this inexpensively by trading your fat clothes to a competitor who needs your old size and getting clothes from another competitor who no longer needs the size you now wear. If you get rid of your larger clothes, you have incentive to maintain your new size because you will have nothing to wear if you regain the weight.
Fitness Equipment
Fitness videos, gym memberships, exercise balls, weights and weight loss books make excellent incentives you could receive at intervals during the competition. Your prize helps you reduce further and adds variety to your fitness routine. Weight loss and fitness equipment companies might donate an assortment of small items for the competition in exchange for free publicity as sponsors.
Web Competitions
Some websites dedicated to weight loss competition offer incentives to lose the weight, and provide tools losers use to track progress. For example, chart weekly weigh-in results, your food diary and your exercise log. You receive diet and exercise tips and encouraging emails, in addition to any tangible prizes. The Web-based competitions encourage friends, family and strangers to support and encourage one other as everyone tries to lose weight. In addition to positive rewards, StickK.com uses negative incentives such as contributing to your least favorite charity if you don't meet your goals.
References
Writer Bio
Rev. Kathryn Rateliff Barr has taught birth, parenting, vaccinations and alternative medicine classes since 1994. She is a pastoral family counselor and has parented birth, step, adopted and foster children. She holds bachelor's degrees in English and history from Centenary College of Louisiana. Studies include midwifery, naturopathy and other alternative therapies.