How to Get an Adidas Sponsorship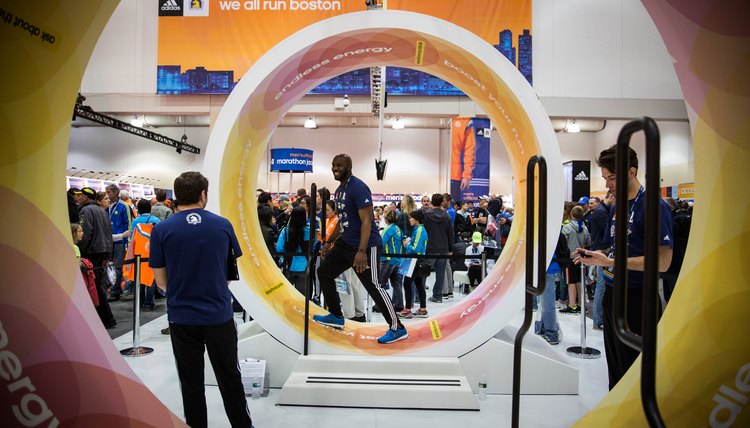 Brand promotion by adidas has always included sponsorships of athletes, celebrities and prominent sports organizations, such as FIFA. There is an inevitable connection between sponsorship and celebrity. However, adidas also provides sponsorship money to less well-known organizations, particularly those with a charitable purpose or public benefit. The company invites individuals and organizations to submit sponsorship proposals.
Direct Proposal
The company addresses the sponsorship issue on its corporate website. It recommends that proposals be sent to its Sports Marketing Department at adidas AG Global Sports Marketing World of Sports 91074 Herzogenaurach Germany. The website states that an adidas representative will respond to your request. The company does not list any specific sponsorship requirements or ask for specific information.
Sports and Entertainment Sponsorships
Most of the individual sponsorships at adidas are for athletes. In 2014, that roster included soccer star David Beckham and basketball standouts Dwight Howard, Candace Parker and Tim Duncan. However, the company has also struck deals with non-athletes such as entertainers Katy Perry, Cyclops, The Like, B.o.B., A-Track and Busy P. The company has also sponsored many prominent sports organizations, including The 2008 and 2012 Olympic Committees, the Boston Marathon and the NBA.
Sponsorships for Excellence, Success and Celebrity
One reason adidas sponsors individuals and organizations, it explains on its corporate website, is these affiliates embody excellence. The company defines that in terms of teamwork and positive character traits, such as honesty, pride and discipline. In sports and entertainment, however, excellence usually equates with success and celebrity. A FootAsylum article on adidas' sponsorship choices acknowledges the connection between celebrity and sales and how the business benefits outweigh the costs.
Sponsorships With a Social Policy Purpose
The company also supports disaster relief and sponsors many relatively unknown organizations with a charitable purpose. On an adidas website devoted to these projects, for example, the company lists its support for education in Pakistan, a partnership with a German organization devoted to persons with disabilities and how it promotes children's sports in several Brazilian cities. If you're a non-celebrity, your request should emphasize the social benefits of the sponsorship. The company wants to be known as a socially-engaged organization involved in a variety of initiatives benefiting local communities. In each example given, the organization receiving the sponsorship was already up and running and working to achieve aims that adidas supported.
References
Writer Bio
Patrick Gleeson received a doctorate in 18th century English literature at the University of Washington. He served as a professor of English at the University of Victoria and was head of freshman English at San Francisco State University. Gleeson is the director of technical publications for McClarie Group and manages an investment fund. He is a Registered Investment Advisor.