Can I Apply for Reebok Sponsorships?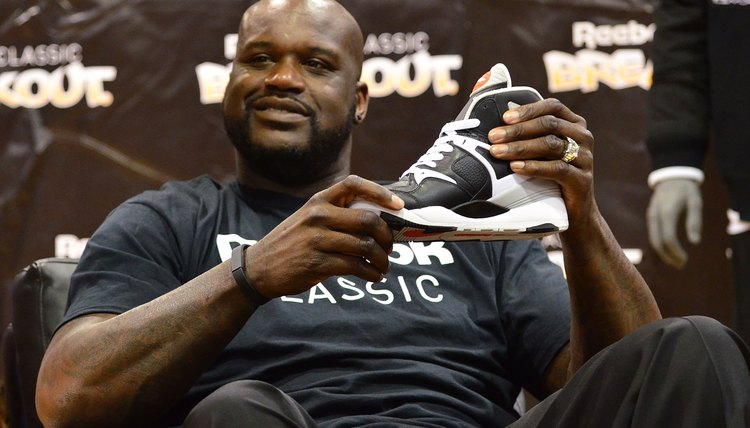 In the world of sports brand names, Reebok went into the turn of the century without the same clout as rivals like Nike. By the time the company became part of Adidas, it had settled on promoting itself as a fitness company preferred by athletic celebrities. As of 2014, Reebok sponsored only well-known athletes and sports clubs. Its requirements are high since you practically have to be a star in the first place to get the call.
Picking Their People
The simple truth is you can't apply for Reebok sponsorship the way you might apply for a job. The company has never awarded sponsorships simply because an athlete is young, promising and needs the money. Reebok expects the sponsorship to yield positive sales and publicity results, and it reaches out to the athletes it wants. The most likely candidates are athletes who already have professional representation through a major sports agency or legal firm specializing in sports management.
Reebok's Heroes
Some typical individual recipients of Reebok's sponsorships are the brothers Eli and Payton Manning, star National Football League quarterbacks who have earned a combined 15 Pro Bowl nominations as of 2014. Reebok sponsors some less well-known athletes such as Spartan race winner Hobie Call. Reebok has also dabbled in the nexus of fitness and fashion, as tennis player Venus Williams dealt with both in her 2009 deal that ran through 2013.
Who to Talk With
If you do happen to be a sports star, or a budding one, your management can make an initial Reebok contact through the chief marketing officer at Reebok. As of 2014, that was Matthew H. O'Toole. Alternatively, as of the same date, David Baxter was the president of the Sports Licenses Division. Either office could set up an initial meeting, or refer you to someone else at Reebok with a particular interest in your sport or candidacy.
Where to Connect
The initial contact can be made through Reebok's corporate headquarters in Canton, Maine. The general office number is (781) 401-5000. Your management should be prepared with sports videos of you in action. The presentation may include magazine stories and character testimonials from former coaches and managers. The whole point is to show a personal history that explains the special value you bring to Reebok.
References
Writer Bio
Patrick Gleeson received a doctorate in 18th century English literature at the University of Washington. He served as a professor of English at the University of Victoria and was head of freshman English at San Francisco State University. Gleeson is the director of technical publications for McClarie Group and manages an investment fund. He is a Registered Investment Advisor.