10 Best Places to See the Great American Eclipse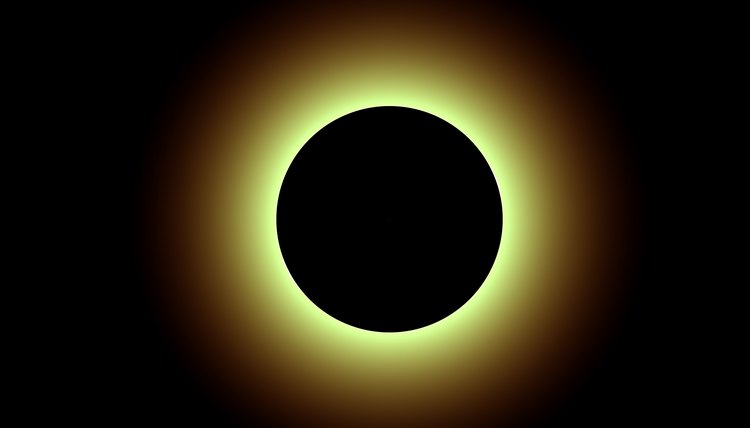 On August 21, onlookers will gather en masse to witness the first total solar eclipse visible from the contiguous U.S. since 1979 — and the first coast-to-coast in 99 years. Renowned astrophysicist Neil deGrasse Tyson dubbed the rare celestial event "Muuurica's Eclipse" and promises it's not to be missed. "It is a stunning spectacle," Tyson said at a conference earlier this year. "It becomes as dark as night in the middle of the day and animals behave weirdly, including and especially humans. Try to get to it."
Want to heed Tyson's advice? Check out the safety info for viewing the eclipse and then read on — the following spots should provide a stellar viewing experience as well as opportunities to partake in themed festivals, expert talks, hotel packages and cocktails.
What to Expect
A total solar eclipse occurs when the moon passes between the sun and Earth and conceals all or part of the sun. The next one is expected in 2024, but won't cut such a wide swath across the country. According to NASA, the 70-mile-wide path of totality (POT) touches 14 states, starting in Lincoln Beach, Oregon, at 10:15 a.m. and leaving land near Charleston, South Carolina, at 2:48 p.m.
From west to east, the sky will display a gradient of colors, the brightest planets and stars will shine in the middle of the day, an electric-white ring called the corona will surround the pitch-black hole where the sun used to be, and the temperature will drop 10 to 15 degrees.
A total eclipse of the sun will occur across the U.S. on August 21.
Safety Tips
To keep the event from becoming a literal sight for sore eyes, only look at the sun through special-purpose filters like eclipse glasses or pinhole projectors. It's safe to remove them only during totality. Sunglasses do not offer enough protection from the concentrated rays. NASA also advises seeking expert advice to outfit cameras, telescopes and binoculars with filters, otherwise you risk damaging your eyes and the gear. The space agencies full list of recommendations is here.
Be aware that the best observation points are expecting extremely large crowds and traffic throughout the weekend. Allow for extra time to drive to the site you've decided on and book reservations ASAP. Many cities like Portland and Nashville are already running out of rental cars and hotel rooms, so consider alternatives like Airbnb, TripAdvisor Rentals or campgrounds.
A total eclipse of the sun will occur across the U.S. on August 21.
Idaho Falls, Idaho
Idaho Falls, expecting one minute and 48 seconds of totality around 11:33 a.m., is home to a preferred NASA viewing site, the Museum of Idaho, and other good spots, including Old Butte and Tautphaus Park. Camping is available at both the Sandy Downs Arena and the Idaho Falls Raceway.
The National Solar Observatory is heading to the tiny hamlet of Weiser with a high-powered telescope to compile official data. Weiser will welcome tourists with car shows, a street dance, a gold tournament and a pancake breakfast. The lava fields of the Snake River Valley plain also have a clear forecast. Spend an extra day exploring Craters of the Moon National Monument or learning about Idaho's most famous export at the Potato Museum in Blackfoot.
A total eclipse of the sun will occur across the U.S. on August 21.
Madras, Oregon
Oregon has several cities in the path of totality, including Corvallis, Newport and Albany. But staying east of the cloud-trapping mountain in Madras might mean far superior visibility. (Oregon's interior boasts the nation's best weather predictions on the big day.)
Madras hosts Oregon Solarfest, featuring more than 20 bands, hot-air balloon and helicopter rides and a Native American cultural village. Rainshadow Ranch offers camping, and New Basin Distilling Company aged a limited batch of 97-proof "eclipse" whiskey. Nearby Mt. Jefferson will darken 17 seconds before Madras' 10:19 a.m. totality. Stay in Bend (try SpringHill Suites) and take a shuttle to Madras for two minutes and four seconds of darkness.
A total eclipse of the sun will occur across the U.S. on August 21.
Grand Teton National Park, Wyoming
While this majestic national treasure offers two minutes and 20 seconds of totality, Jackson Hole is also readying for an onslaught of eclipse chasers and gridlock. (The mountain town even sent out a booklet addressing subjects ranging from animal preparedness to waste management.) Still, it would be out of this world to watch the two minutes and 22 seconds of totality at 11:40 a.m. from the valley floor while eating a CookiEclipse from local Persephone Bakery.
Snow King Mountain Resort is setting up a base camp inside its events center and still has some camping sites open. For a more luxe vacation, book Hotel Jackson, which offers astronomy talks, an eclipse concierge who can book river rafting trips during totality, a private post-eclipse reception on the deck, viewing glasses, meditation classes and a Moondance cocktail. Hipster hideaway Anvil Hotel kicks the day off with Moon Dust lattes and Moon Flow yoga.
A total eclipse of the sun will occur across the U.S. on August 21.
North Platte, Nebraska
The western section of the Cornhusker State, also known as Sandhills country, is an attractive choice given its abundance of wide open spaces and uninterrupted skies. North Platte, home to the world's largest rail yard and the Golden Spike Observation Tower, is peppered with budget-friendly chains like Fairfield, Comfort and La Quinta — but they are filling up.
Kids will love the scavenger hunt at Buffalo Bill Ranch State Park. Savor pulled pork and sip local wine at Feather River Vineyards, but time your reservation so you don't miss the two minutes and 30 seconds of totality around 11:49 a.m. Pals Brewing Company is throwing an all-day party with yoga, DJ sets featuring sun and moon songs only and the tapping of both Midnight in the Daylight breakfast stout and Solar Sun ale.
A total eclipse of the sun will occur across the U.S. on August 21.
Columbia, Missouri
While catching the spectacle at the arch sounds fabulous, the monument and much of St. Louis proper only straddle the edge of the POT. Better to head to Columbia, where totality lasts two minutes and 27 seconds, or Jefferson City, which will go dark for two seconds longer, starting at 1:08 p.m.
The University of Missouri puts on the Odyssey Chamber Music Series featuring a themed program with compositions like Gustav Holst's "The Planets" on the August 18. In between, drop by the Firestone Baars Chapel, designed by arch architect Eero Saarinen. History buffs will enjoy the Civil War site Centralia Battlefield and the preserved slave burial grounds at the Jewell Cemetery. A local Harley-Davidson motorcycle club has planned a ride during the eclipse for those who want to go whole hog.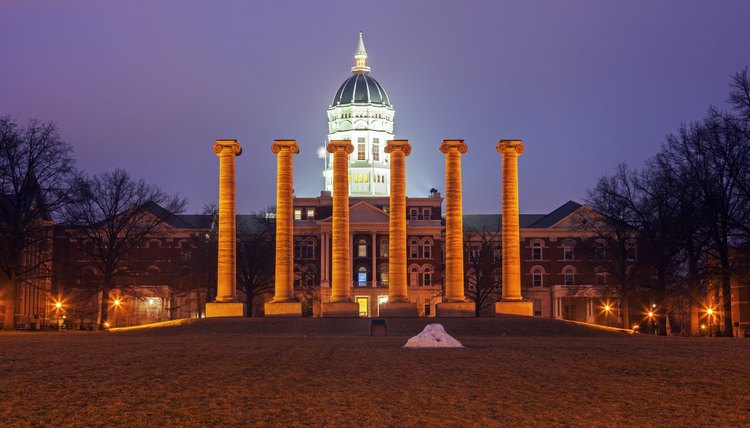 A total eclipse of the sun will occur across the U.S. on August 21.
Carbondale, Illinois
Carbondale and the surrounding area near Shawnee Forest boasts the longest eclipse duration, clocking in at two minutes 43 seconds beginning at 1:20 p.m. It is the self-proclaimed "Eclipse Crossroads," as it falls within the POT for the 2017 and 2024 eclipses and NASA will be streaming live from here. Most hotels in singer Shawn Colvin's hometown are already booked, so venture a little further afield — VRBO still had available listings, including a bed and breakfast on the Lake of Egypt that included a pontoon boat ride during the solar show.
Fill the rest of your days with hiking, fishing and other outdoorsy adventures, and attend free concerts in historic theaters. Architecture nerds should make it a point to see hometown hero R. Buckminster Fuller's geodesic dome home, which is open for tours.
A total eclipse of the sun will occur across the U.S. on August 21.
Hopkinsville, Kentucky
Hopkinsville is normally a quiet town of about 32,000 residents. But thanks to being located at the "greatest eclipse" (the point where the sun, moon and Earth line up most precisely) and having a promised two minutes and 40 seconds of totality, it has adopted the moniker Eclipseville. More than 200,000 are expected to descend for the blackout, which will begin at 1:26 p.m.
Grab a burger from Ferrell's Snappy Service or fritters from Whistle Stop Donuts before heading over to a bash at the Jefferson Davis Monument. Conspiracy theorists should flock to nearby Kelly, which is celebrating Little Green Men Days, commemorating a local legend about residents brawling with aliens in 1955. There is a small risk that extreme humidity could cause cloud cover in Southern states, but at least you could easily drown your sorrows along the Bourbon Trail.
A total eclipse of the sun will occur across the U.S. on August 21.
Nashville, Tennessee
Music City will only have one minute and 54 seconds of totality starting at 1:29 p.m., but since it's the largest city in the POT, it's unlikely you'd run out of things to do there. Many attractions are hosting viewing parties, including the zoo, the Grand Ole Opry, Andrew Jackson's Hermitage, Belle Meade Plantation and the Bicentennial Capitol Mall Park. The city has also (fittingly) curated an eclipse playlist. Union Station Hotel is hosting a rare Champagne brunch on the veranda, while City Winery is inviting folks to be dazzled on its second-story patios.
Want to get your heart pumping even faster? Join Adventures Unlimited to ogle the eclipse in Ocoee, Tennessee, while on a whitewater rafting-camping combo trip. The company also offers RV hookups or bungalow rentals for participants and are serving a space-themed dinner with moon pies for dessert, naturally.
A total eclipse of the sun will occur across the U.S. on August 21.
Great Smoky Mountains, North Carolina
Although the park is farther north within the POT than most of the places on this list and totality is only expected to last for one minute and 19 seconds around 2:35 p.m., seeing the moon's shadow dance across expansive panoramas and blankets of trees adds another dimension to your viewing experience. The POT cuts through the western half of the park and, weather permitting, public events like exhibits and ranger-led hikes will be held at Clingmans Dome, Cades Cove and Oconaluftee.
NASA will be streaming live from Clingmans. Asheville, with its to-die-for culinary scene, art galleries and adorable hotels makes for a good base. When not going dark, visit America's largest home, Biltmore, where guests can also go horseback riding and enjoy free wine tastings daily.
A total eclipse of the sun will occur across the U.S. on August 21.
Charleston, South Carolina
The eclipse is just one more reason to go to Charleston, topping off ghost tours, a booming "Top Chef"-approved culinary scene and the vibrant antebellum architecture.
The minor league RiverDogs will open the stadium hours early, Paint This Town will hold special art classes and The Spectator Hotel will be serving a mango-mezcal "Eclipsed By None" drink. One unique viewing party is on the historic Fighting Lady aircraft carrier: The USS Yorktown will become the Shaded Lady for the one minute and 32 seconds of totality.
Most city hotels are sold out, but try the family-friendly and luxury resorts on neighboring barrier islands like Tides, Wild Dunes and Vendue. Avocet Properties also has some rentals available. And if you need closure on the eclipse, make your way to the last place on land you can catch it, Cape Romain National Wildlife Refuge.
A total eclipse of the sun will occur across the U.S. on August 21.
What Do YOU Think?
Where will you be on the big day — striking out with the eclipse-hungry hordes to the path of totality or witnessing a partial darkening from the sanity and safety of your own home? We'd love to hear about great viewing spots or eclipse parties near you. Or if you have already been lucky enough to see a TSE in real life, tell us if it lived up to Neil deGrasse Tyson-hype or if it is worth expensive packages and the inflated prices even no-tell motels are asking.
A total eclipse of the sun will occur across the U.S. on August 21.