How to Become a Personal Trainer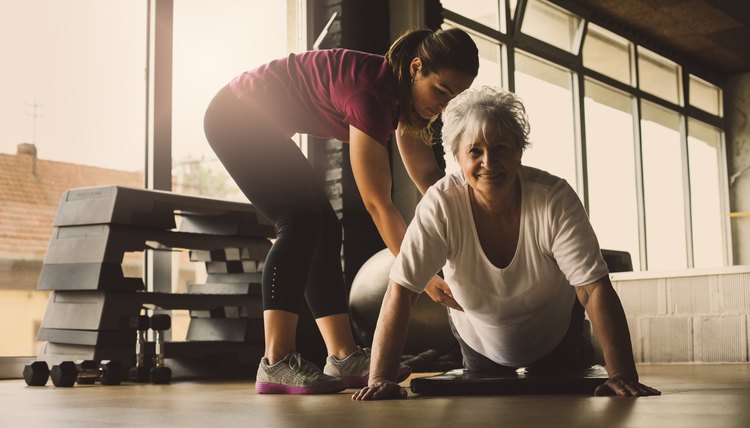 Is Becoming a Personal Trainer a Good Fit for You?
If you enjoy exercise and would like to help others, consider a career as a personal trainer. Trainers instruct and motivate their clients and hold them accountable in achieving their exercise and fitness goals. As a trainer, you may also provide nutritional counseling and specialized support for clients who have specific goals and needs. Since personal trainers can work full- or part-time, this profession can offer significant flexibility to working parents.
Job Description
Personal trainers work with people to provide guidance as to how to exercise safely and effectively. Trainers work one-on-one with clients or with small groups, and they may even lead exercise classes. Some of your duties as a trainer may include:
Meeting with clients to discuss their overall health goals
Reviewing clients' health backgrounds to develop safe exercise plans
Tracking clients' progress
Providing information about healthy eating
Teaching clients how to use weights and other equipment
Adjusting workouts as needed to accommodate injuries or to challenge the client after she has reached a particular goal
Developing and teaching fitness classes
Providing accountability and support in reaching goals
Education Requirements
According to the U.S. Department of Labor Statistics, a growing trend exists among fitness centers to prefer trainers who have an undergraduate degree in physical education or another health-related field. On-the-job training may be available at local fitness centers, but trainers who achieve the most success usually hold one or more professional certifications. In addition to receiving certification as a personal trainer through an organization such as the National Federation of Personal Trainers, you may also choose to pursue certification in a specific type of exercise, such as yoga or spinning. You can also find certification programs if you wish to specialize in teaching group classes.
Requirements for certification can vary significantly, depending on the requirements of the organization that issues the credentials. In many cases, you'll be expected to complete an educational program, gain experience working with clients and then pass an exam. Holding multiple credentials may increase your earnings and employability.
The BLS's research shows that, as of May 2016, the median annual wage for a personal trainer was $38,160. This means that 50 percent of trainers earned more than $36,160, and 50 percent earned less. The top 10 percent of earners made more than $72,980 annually, while the bottom 10 percent earned less than $19,150.
Industry
Trainers enjoy a significant amount of flexibility in the location and timing of their work. In many cases, they work in health clubs and other fitness facilities. Some also work with clients in their homes, bringing exercise equipment with them or using the client's own equipment. Trainers may be employed full- or part-time, and they may also work nights and weekends, depending on their needs of their families and the needs of their clients.
Years of Experience
You can expect to earn more as you progress in your career as a personal trainer. A survey by PayScale.com shows the following correlation between wages and job experience:
0–5 years: $35,000
5–10 years: $48,000
10–20 years: $55,000
20+ years: $60,000


Job Growth Trend
The BLS expects employment for personal trainers to grow by 10 percent between 2016 and 2026. Job growth is expected to be higher than average since many Americans are trying to get more exercise and lose weight. In addition, employers and health insurance companies are actively encouraging employees and members to get more exercise, and, in some cases, they are subsidizing training, exercise classes and gym memberships.
References
Writer Bio
Lainie Petersen writes about business, real estate and personal finance, drawing on 25 years experience in publishing and education. Petersen's work appears in Money Crashers, Selling to the Masses, and in Walmart News Now, a blog for Walmart suppliers. She holds a master's degree in library science from Dominican University.