Want Jennifer Lopez's sculpted abs? Her trainer shares the secrets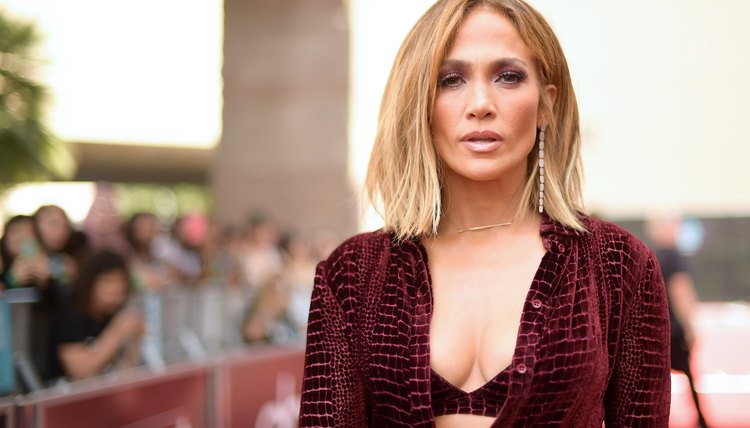 Jennifer Lopez turned 49 on July 24 and is arguably in the best shape of her life. The singer celebrated her birthday by sharing some revealing bikini snaps on Instagram — and judging by her spectacular abs, she shows no sign of slowing down with her health and fitness habits.
According to her trainer David Kirsch, Lopez is more focused than ever on her fitness routine and putting in time at the gym. He is also convinced Lopez's impressive physique is directly connected with how happy and content she currently feels.
"We've talked about it, and I think the stars align. And when you're in a good place and you're happy with every aspect of your life, it all sort of happens naturally," Kirsch said to Us Weekly.
So what kind of workout routine does Kirsch put Lopez through? As it turns out, he likes to keep things short and sweet, designing "express workouts" for her to maximize the time they spend together.
"We're doing a lot of planks, side planks. And we do this medicine-ball toss while holding a lunge so we're monopolizing the room," he said. "If you look at her core now it's just so tight and her waist is so narrow, so that works the core and works on chiseling the obliques and giving an overall strong, beautiful middle. And she definitely flaunts that — as she should."
If getting washboard abs is something you're interested in, we've got you covered. Lopez isn't the only one out there with abs to die for. Zac Efron, Mark Wahlberg and Julianne Hough are also total inspirations when it comes to beautifully defined abs.
And don't forget about the dietary aspect: Like it or not, abs are created in the kitchen — something Lopez knows full well.
According to Kirsch, she is "very, very disciplined about what she puts in her body." One thing the singer refuses to consume? Alcohol. And although she might be holding a bottle of Champagne in celebration (as she did during her birthday weekend), that doesn't necessarily mean Lopez is drinking it. "She's very mindful of her body being this beautiful temple and really respecting it," he adds.
Some of Lopez's other dietary rules include staying hydrated ("Drinking plenty of water, especially before a workout, can help you push harder and get more out of your exercise routine," Lopez previously told Hello!), eating clean and organic meals and snacking on fruits, veggies and proteins.
While a body like JLo's may not be realistic for everyone, her dedication to maintaining healthy habits and staying active is definitely something to be inspired by.
Writer Bio
Leah Groth is a writer and editor currently based in Philadelphia. She has covered topics such as entertainment, parenting, health & wellness for xoJane, Babble, Radar, Fit Pregnancy, Mommy Nearest, Living Healthy and PopDust.