TaylorMade Irons Steel Shaft Specs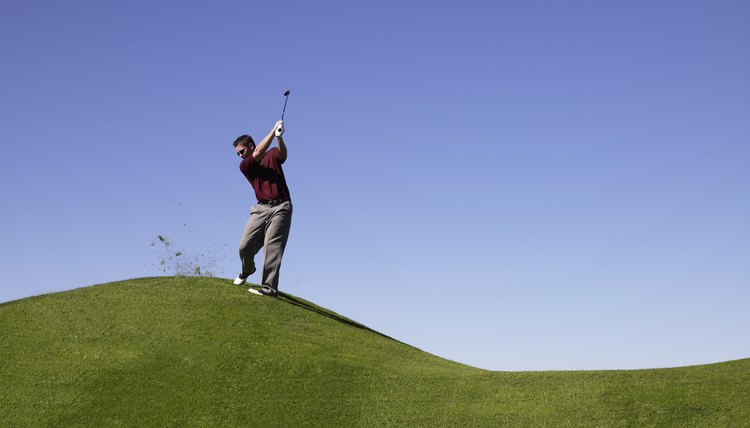 Taylor Made manufacturers golf clubs for amateurs and pros alike, ranging from drivers to putters. Taylor Made makes two steel shafts that are available in their line of irons which include the R9, Burner, Tour Preferred and R7 families. Taylor Made also uses the True Temper Dynamic Gold steel shaft in its custom club fitting.
Burner Superfast 85 Steel
This steel shaft is available through custom fitting for any of the Taylor Made iron families. These shafts come in regular or stiff flex and have a swing weight of 85 grams. These shafts have 1.7 degrees of torque which encourages medium trajectory as opposed to low or high. The butt size is .600 and tip size is .370.
Burner RE AX Superfast 85 Steel
The RE AX Superfast shafts are designed with the exact same physical specifications as the regular Superfast 85 shafts but provide varying qualities throughout the set. The long, middle, and short irons are engineered differently to offer distinct qualities. The long irons provide distance and forgiveness, the middle irons are long and accurate and the short irons are designed to be accurate and responsive.
True Temper Dynamic Gold
This is the number one shaft in golf and is available with many iron sets including the Taylor Made family of irons. The True Temper is a high flex, tour-weighted shaft designed for skilled amateurs and professionals who are seeking a low ball flight. A lower ball flight will penetrate varying environmental conditions as well as promote control and accuracy. The True Tempers available for Taylor Made clubs are available in R300, S300 and X100 for players with very fast swing speeds. The shaft weights range from 127 to 130 grams.
Writer Bio
Based in Long Island, N.Y., Robert Rottkamp has been writing essays on a variety of social issues and sports-related topics since 2006. Rottkamp has also penned several theatrical works as well as a short film, "Tom's Place," which was an official selection in the 2008 Los Angeles International Greek Film Festival.