What Are Athletic Training and Exercise Science?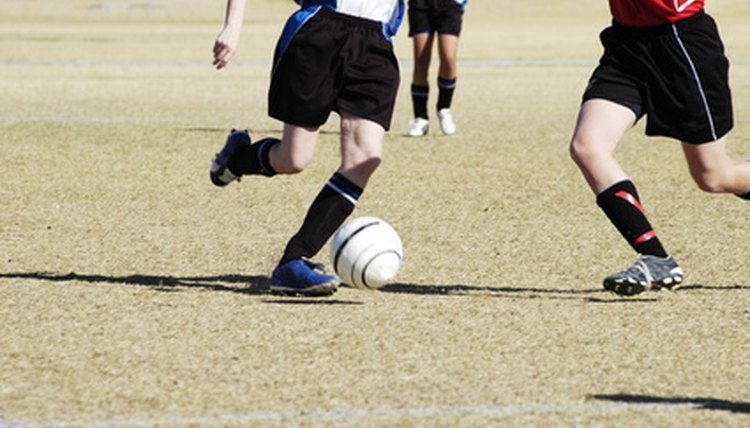 The demand for qualified health and fitness professionals is on the rise, according to the U.S. Bureau of Labor Statistics. Sixty percent of Americans are not getting an adequate amount of physical activity to maintain health and lower their risk of disease. Individuals with degrees in athletic training and exercise science contribute to improving health and fitness.
Features
The field of athletic training involves the prevention, diagnosis and intervention of emergency, acute and chronic medical conditions that involve impairment, functional limitations and disabilities. Athletic trainers are licensed health care professionals who work with all types of people.
Exercise science studies human movement and the associated functional responses and adaptations. Exercise scientists must understand exercise-induced physiological responses and help improve biomechanical efficiency.
Education
To become an athletic trainer, you must obtain an undergraduate degree from a program accredited by the Commission on Accreditation of Allied Health Education Programs. Studies will cover basic and applied sciences and professional content. After college, you will have to take the National Athletic Trainers Association certification exam to become licensed.
Exercise science is a broader field, and the education can be tailored toward a specific field of study, either through a particular degree of study or certification and on-the-job training. Studies will cover the science of the human body and exercise performance as well as application of learned principles.
Career Options
Athletic trainers work with athletes at the high school, college and professional level. They also work in physical therapy and sports medicine clinics, where they often work with a doctor to treat a variety of injuries.
Exercise scientists can also be found working with athletes and in physical therapy and sports medicine clinics. Some pursue a career in cardiac rehabilitation while others become personal trainers and group fitness instructors in health club settings.
Misconceptions
Athletic training and exercise science do overlap, but are not the same career. Exercise scientists are not licensed health care professionals and do not have state or national requirements at this time. Depending on their career choice, they often pursue a variety of certifications to meet the needs of their clientele. Athletic trainers do more than treat injuries. They also educate people about their injuries to prevent further problems.
Considerations
When trying to decide between these two fields of study, consider your personal interests and the type of people you want to work with on a daily basis. Find professionals in both fields and ask to observe them to see what a typical workday entails and ask a lot of questions. Look at the educational requirements for each field and determine if you can commit to the process. Set specific goals to achieve the job and success you desire.
Writer Bio
Bethany Kochan began writing professionally in 2010. She has worked in fitness as a group instructor, personal trainer and fitness specialist since 1998. Kochan graduated in 2000 from Southern Illinois University with a Bachelor of Science in exercise science. She is a Certified Strength and Conditioning Specialist, Certified Personal Trainer, Medical Exercise Specialist and certified YogaFit instructor.