Comparison of Graphite Golf Driver Shafts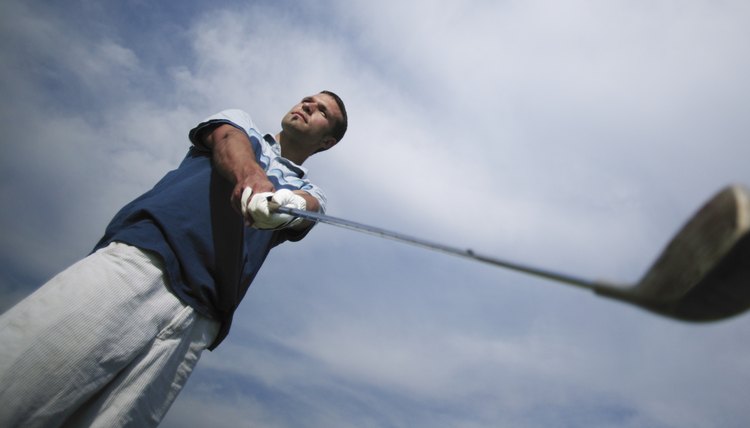 When purchasing a new driver, you want to be sure that it is right for you. Nothing is more important than finding the right shaft. The leading manufacturers produce driver shafts that differ significantly in terms of ball flight so it's important to know what you are looking for in terms of performance, whether it be hitting it higher or lower or with less shape. All of which can be achieved by choosing the correct shaft.
Aldila
Aldila's premium shaft is the Voodoo. The shaft features s-core technology, an internal carbon, spiral layer that improves stabilization through the shaft resulting in higher energy transfer than other shafts, resulting in greater accuracy and distance. The shaft produces a midlaunch angle with low spin resulting in a penetrating ball flight. The standard VS6 version weighs just less than 70 g and comes in three flex options: Regular, Stiff and Extra Stiff.
Matrix
Matrix offer two ranges of high performance shafts. The x-con series produces a high launch with a low spin rate. This results in a high, powerful trajectory, one that flies high and long but without losing control through excess spin. Popular on the PGA Tour, the x-con series is also an ideal shaft for many amateurs who struggle to get the ball in the air. Matrix also offers a range of shafts aimed at the more aggressive swinging player. The TPHD range offers low launch angle and low spin rates, ideal for those who hit it high with excess spin.
Project X
Project X entered the driver shaft market in 2009 and made an immediate impact. It has created a driver shaft that has a very low spin rate. It also produces a penetrating launch angle, ideal for strong hitters who don't want to lose control of the ball. This can be a huge plus for professionals and hard-hitting amateurs alike, but less-skilled players and players that naturally hit the ball low may not get the height and spin they need for optimal performance.
Mitsubishi Rayon
Mitsubishi Rayon's two leading shaft series are the Diamana and the Fubuki. Both series offer shaft options for the stronger player and the average golfer. For the stronger player looking for a lower launch and low spin, the Diamana White Board offers a very flat ball flight. The Fubuki Tour 73 also has a very low spin rate but with a medium launch angle. For the average player, the Diamana Red Board and the Fubuki 53 offer flex profiles with higher launch and higher spin to help keep the ball in the air longer.
Fujikura
Fujikura's Motore F1 features their H.I.T technology. This allows for greater stability and longer storage of energy to produce higher speeds at impact. Depending on which flex option selected, the F1 produces a medium or low spin rate with a medium to low launch. These characteristics make it a good choice for a stronger player but may be too strong for the average player who may be better off with Fujikura's Rombax series that offers comparatively higher launch angles.
References
Resources
Writer Bio
Based in Alicante, Spain, Jordan Gibb began writing professionally in 2010, and his work appears on LIVESTRONG.COM. He is a professional golfer who has worked with experts in fitness and in all areas of golf. Gibb is a graduate of the University of North Florida where he gained a Bachelor of Arts in English while competing for the men's golf team.