Indian River Canoe Review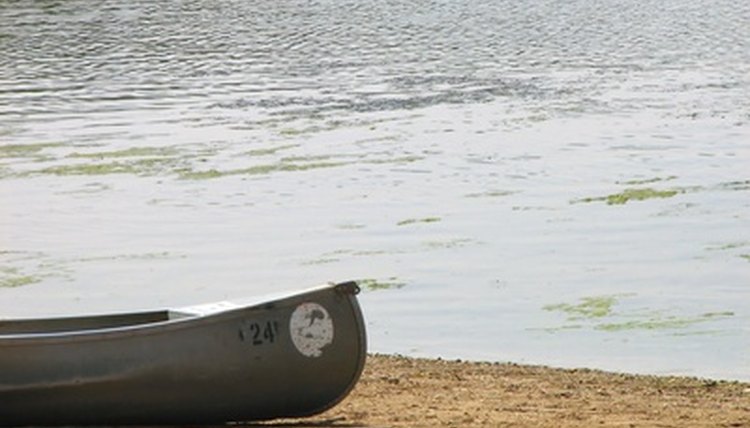 Indian River Canoes are a less expensive brand of lightweight canoe noted for high quality construction, range of lengths, capacities, hull shapes, keels and designs. Lengths range from 12 to 18 feet and carry from 250 to 800 pounds.
Materials
Indian River Canoes are fiberglass boats heavily reinforced in a one piece hull design. There are no seams or wooden rims. Stiffening is built into the hull design. Floatation materials are molded inside of the bow and stern of the boat. Gunwales are aluminum as are the metal cross braces. The seats are made of ash. Indian River canoes are designed to be easy to maintain, lightweight and easy to carry, ranging in weight from 42 to 80 pounds. The hull is finished with an isoppthalic gelcoat over 18 ounce woven fiberglass.
Features
Indian River Canoes have floatation built into the hull eliminating the need for flotation tanks, providing extra leg room front and back. Eyebolts at both ends provide tie-down points and attachment for end ropes. Most models are available as options with square transom sterns for mounting a motor. Most models are available with or without a keel. One model, the square-sterned Otter comes with a tunnel keel. Hull shapes tend to be narrower and faster, trading off some stability for speed.
Colors
Any boat can be ordered in one of 9 different colors: chamois, white, regal red, jet black burgundy, timberline, Dresden blue, sterling silver and Bahama blue. The colors are molded into the gelcoat and resist scratching and discoloration.
Writer Bio
Tom King published his first paid story in 1976. His book, "Going for the Green: An Insider's Guide to Raising Money With Charity Golf," was published in 2008. He received gold awards for screenwriting at the 1994 Worldfest Charleston and 1995 Worldfest Houston International Film Festivals. King holds a Bachelor of Arts in communications from Southwestern Adventist College.