The Best Tennis Shoes for Standing on Concrete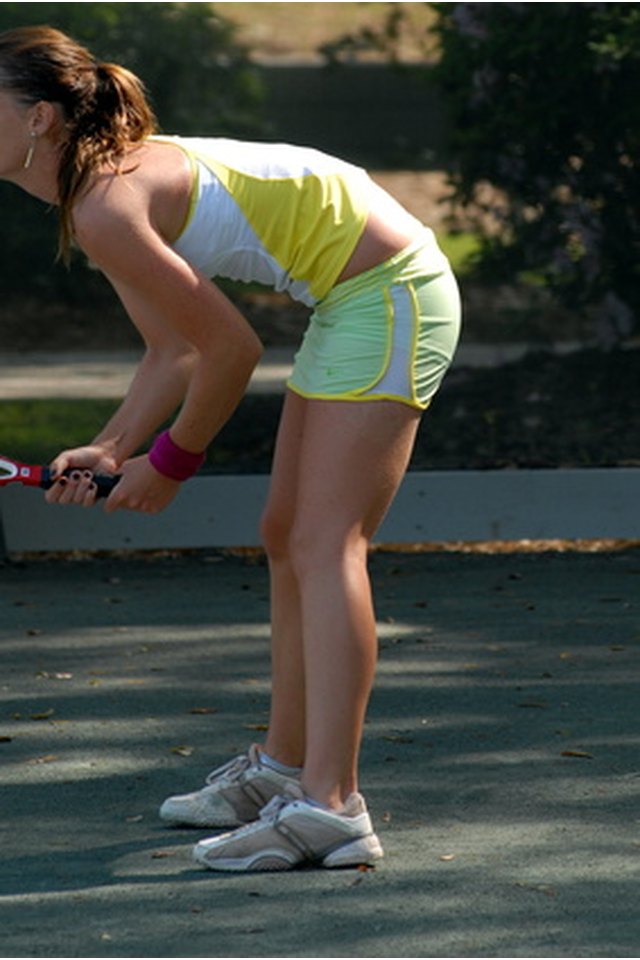 What to Look For
When you are playing tennis on a concrete court, you are very likely standing for some of the game. The best sneakers for playing tennis on concrete offer support around the middle of the foot, while providing cushioning and support to the sole and the heel. Look for shoes with a midsole insert for extra padding. The Nike LunarLite Speed and the Adidas CC Ivy III are some of the best examples of quality tennis shoes for playing on concrete.
Common Pitfalls
Avoid tennis shoes with a thin sole and no side support. In addition to standing on concrete, you will likely be moving laterally during your game. Side support and cushioning will help your feet stay comfortable. Avoid any shoes that feel too loose around the ankle as that can cause injury. The Timberland Lionshead shoes have an excellent combination of cushion and support, and they fit snugly.
Where to Buy
Shopping at a local sporting goods store is the best choice because it gives you the opportunity to try on a variety of shoes and see how they feel. Local sporting goods stores will generally also have reasonable return policies and will be able to replace your tennis shoes if they are at all defective.
Cost
Plan to spend between $90 and $110 for good tennis shoes for standing on concrete. Make sure that the store where you purchase your tennis shoes offers a refund if you are not satisfied with the fit when you take them home.
References
Writer Bio
Ashley Friedman graduated from Sarah Lawrence College in 2003 with a Bachelor of Arts in Creative Writing and Social Sciences. She has experience writing copy for the websites of creative professionals, and regularly contributes to several blogs covering popular culture, travel, food, and social action.