About Gazelle Supra Exercise Equipment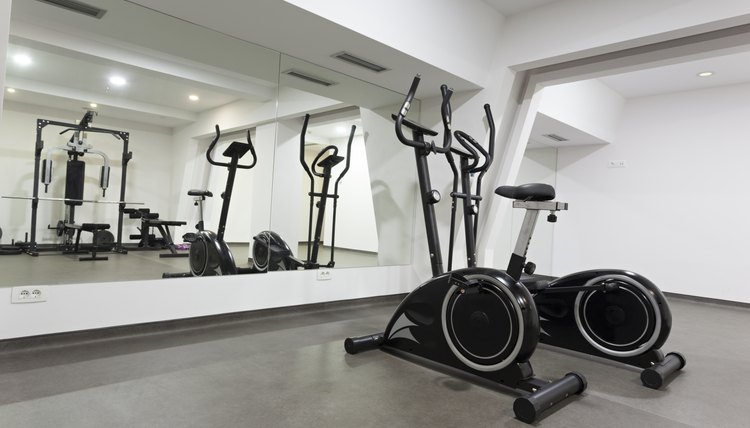 The Tony Little Gazelle Supra -- an elliptical home exercise machine that can be folded away to take up less space -- was manufactured by Fitness Quest in 2004 and 2005. Purchased new, the Gazelle Supra was economically priced. Although the product is no longer made, used models are available via the best-known auction websites.
The Supra Elliptical Exercise Machine
The Gazelle Supra and the Gazelle Supra Pro have X-shaped frames with two hanging pedals and long handlebars, which you push and pull for an upper body workout while your feet move the pedals. The Gazelle Supra has a heart monitor; the Gazelle Supra Pro has a heart rate monitor and a distance/time/calories-burned counter. Both machines have a water bottle holder.
Added Resistance
The Gazelle Supra has only two hydraulic settings to add resistance, whereas the Gazelle Supra Pro has four. The product weighs 62 pounds and can support up to 325 pounds. Sears, which sold the Gazelle Supra, offers a user manual on its PartsDirect website.
References
Writer Bio
Based in London, Eleanor McKenzie has been writing lifestyle-related books and articles since 1998. Her articles have appeared in the "Palm Beach Times" and she is the author of numerous books published by Hamlyn U.K., including "Healing Reiki" and "Pilates System." She holds a Master of Arts in informational studies from London University.