Vision Fitness X6000 Elliptical Machine Review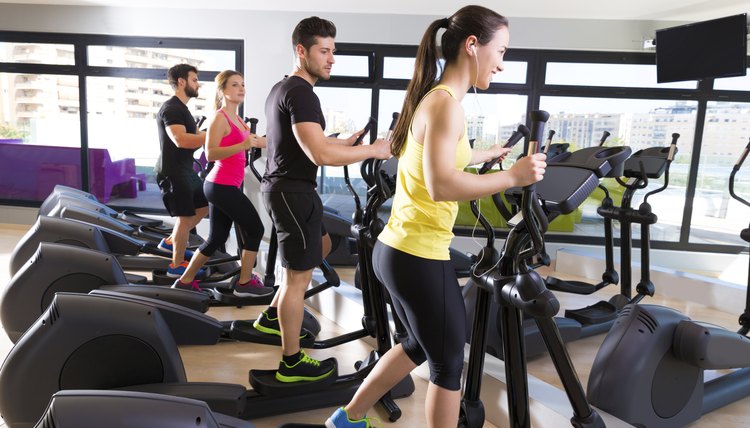 The Vision Fitness X6000 elliptical trainer has a fixed 19.75-inch stride length. In general, the longer an elliptical trainer's stride length the taller a user it can accommodate; 19.75 inches is near the middle of the range. When you purchase this elliptical you choose between three consoles that control how many pre-programmed workouts you can access.
Resistance
The Vision Fitness X6000 uses a trademarked ECB-Plus motor-operated resistance system. The "ECB" acronym might lead you to assume that the X6000 uses eddy current braking, the best resistance system available for elliptical trainers. But because the resistance magnets are motor-operated, instead of stationary electromagnets, this is not a true eddy current braking system.
Features
All versions of the X6000 console give you the same basic information: distance, time, heart rate, calories, RPM, resistance level, watts and which program you're using. All three console options come with a handgrip heart rate monitor. The premier console is also compatible with a wireless heart rate monitor, and has three heart rate control programs and three goal-based workouts.
Specs
The X6000 measures 79 inches long by 27 inches wide by 69 inches high. The elliptical trainer weighs 199 lbs., and its maximum user weight limit is 300 lbs.
Price
The X6000 retails for about $800 direct from the manufacturer. It comes with a lifetime warranty on the frame and magnetic brake, a three-year warranty on electronics and parts, and one year of labor coverage.