Softball Mercy Rules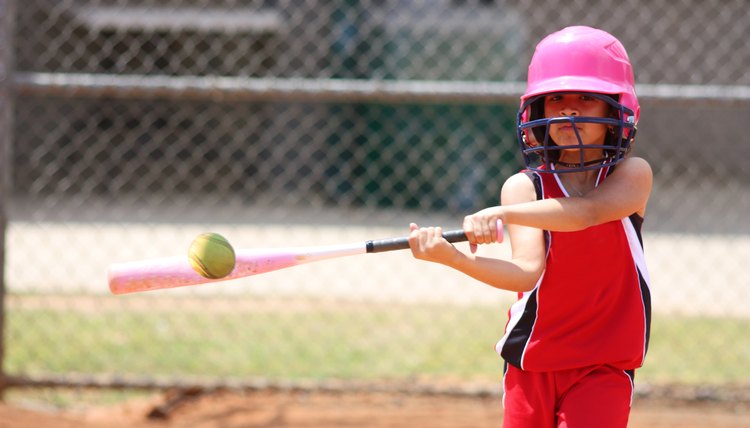 Several sports apply a mercy rule -- sometimes called a slaughter rule -- to speed up a game when one team is routing the other. Most of those rules apply to kids games, but in softball, they extend all the way to international competition. As of 2013, the softball version also ends the game when one side gets a lead considered to be insurmountable.
Protecting the Kids
Avoiding humiliation is the noble reason for most mercy rules. For example, the PONY softball rules for 7 and 8-year-olds call for six-inning games. The game ends, however, if one team has a 15-run lead after four innings or a 10-run lead after five.
Stopping the Carnage
Although high school softball mercy rules vary, the Alaska School Activities Association standard is typical. It ends games if one team is ahead by 15 runs after three, 12 runs after four, or eight runs after five innings. The National College Athletic Association applies a mercy rule if one team is up by eight runs after the visiting team has batted in five of the regularly-scheduled seven innings. That rule is waived in the championship series of the NCAA tournament.
International Mercy
The International Softball Federation calls its mercy rule the "run rule." It states that a game is finished if one team is ahead by 20 runs after three innings, 15 after four, or seven after five innings.
Mercy or Madness
Not every coach at the college level or above is a fan of the mercy or run rule. To them, it just denies a team a chance to make a dramatic comeback. As Michigan softball coach Carol Hutchins told "The Daily Michigan" in 2010, when she played college ball in the 1970s, pitchers ruled. "Back then, if a team got up by eight runs there was no way there would be a comeback. That's not the case anymore."
References
Writer Bio
Jim Thomas has been a freelance writer since 1978. He wrote a book about professional golfers and has written magazine articles about sports, politics, legal issues, travel and business for national and Northwest publications. He received a Juris Doctor from Duke Law School and a Bachelor of Science in political science from Whitman College.