The Most Comfortable Exercise Bikes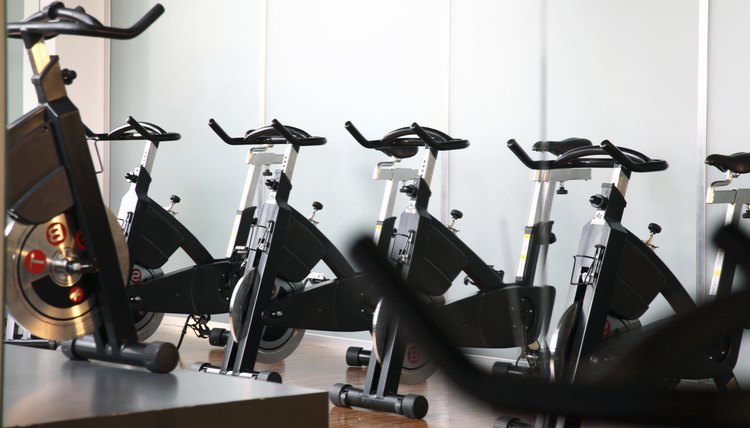 Between the small, hard seats and the strain on your lower back from the standard riding position, certain stationary cycles can be difficult to use for long periods. There are bikes on the market that have taken rider comfort into consideration during the design process; knowing what to look for can help you choose the most comfortable bike.
Type of Exercise Bikes
The two primary types of exercise bikes are upright and recumbent. The upright is designed like a traditional bicycle with the seat over the pedals and the handlebars in line with the seat. A recumbent bike allows you to sit in a reclined position with a back support; the pedals are in line with the seat and your arms rest at your sides. The larger seat and reclined position of the recumbent lend to a more comfortable ride than the upright.
Important Features
Along with bike type, other features come into play in terms of your comfort level. Adjustable seats and handlebars allow you to customize the bike for your body build, which can make for a more comfortable ride. A heavier flywheel provides a smoother and more consistent workout. While riding, magnetic resistance is easier to adjust than manual; transitioning from easy to challenging requires just the touch of a button.