Dimensions of a Soccer Goal According to Age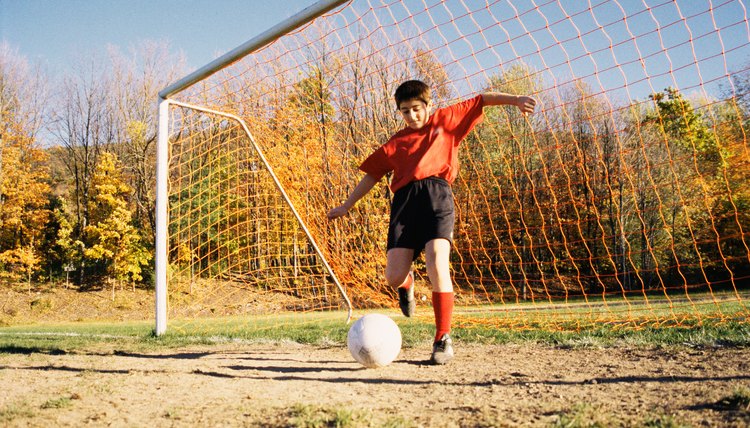 To make soccer kid-friendly, everything is scaled down -- the size of the field, the number of players, the length of the match and the goal. Several goals are used, and the dimensions depend on the age division of the players.
U6 and U8 Divisions
For children playing in the under 6, under 7 and under 8 divisions, United States Youth Soccer recommends a goal with a width measurement of 18 feet. The recommended height is 6 feet, which is measured from the ground to the bottom of the crossbar. Smaller goals are allowed, just not recommended.
U10 and U12 Divisions
The same goal size recommendation used in the younger divisions is also used for children in the under 10 and under 12 divisions. The only difference is smaller sizes aren't allowed.
U14, U16 and U19 Divisions
Teens are expected to play with a goal measuring a maximum of 24 feet between posts and 8 feet from the ground to the bottom of the crossbar. That's the same size the pros use.