What Is the Difference Between Tony Little's Gazelles?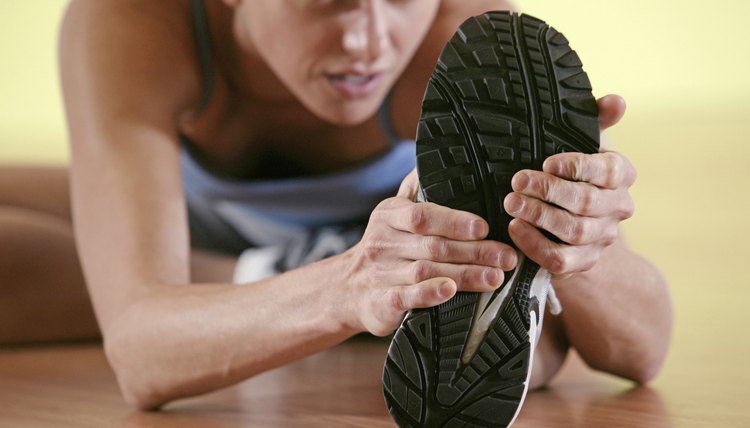 Tony Little's gallery of Gazelle gliders had five models as of 2014. A user could apply the wide-stride back and forth workout motion on either the Supreme, Elite, Freestyle, Edge or Flex. But each model has its own unique features, which range from basic accessories such as cup holders to advanced options like hydraulic resistance controls.
Piston Power
Although all Gazelles promote a low-impact aerobic workout, only the Supreme and Elite include adjustable hydraulic pistons. The other models rely on your body weight and the speed at which you are gliding to generate resistance. The user can increase the resistance of the pistons, which allows him to enhance the Gazelle's aerobic and toning abilities.
No Frills for the Edge
The Gazelle Edge features only the bare necessities needed to engage in a gliding workout. It's made out of 1.5 inch diameter steel and can support up to 250 pounds. The Freestyle, Flex, Elite and Supreme models have 2.25 inch diameter rolled steel frames and can support up to 300 pounds.
Tracking Extras
Every Gazelle has a fitness computer that tracks speed, distance and estimated calories burned. The Freestyle also features a thumb pulse monitor that tracks heart rates, while the Elite and Supreme models have pulse monitors in the piston grips. That means the user can keep track of her pulse rate without taking her hands of the grips.
Extra Viewing
The basic "Total Body Workout" DVD comes with every glider, but the others come with an extra or two. The Freestyle includes "Tony Little's Buttkickin' Workout," while the Supreme model adds "Tony LIttle's Quick Shape Workout" and "Tony Little's Ultimate Body and Mind Workout." The Elite model's DVD's focus on intermediate and advanced workouts including the "Gazelle Tony Little Crosstrainer Workout" and "Gazelle Tony Little Lower Body Solutions Workout."
Writer Bio
Anthony Oster is a licensed professional counselor who earned his Master of Science in counseling psychology at the University of Southern Mississippi. He has served as a writer and lead video editor for a small, South Louisiana-based video production company since 2007. Oster is the co-owner of a professional photography business and advises the owner on hardware and software acquisitions for the company.