Shimano Compatible Chainrings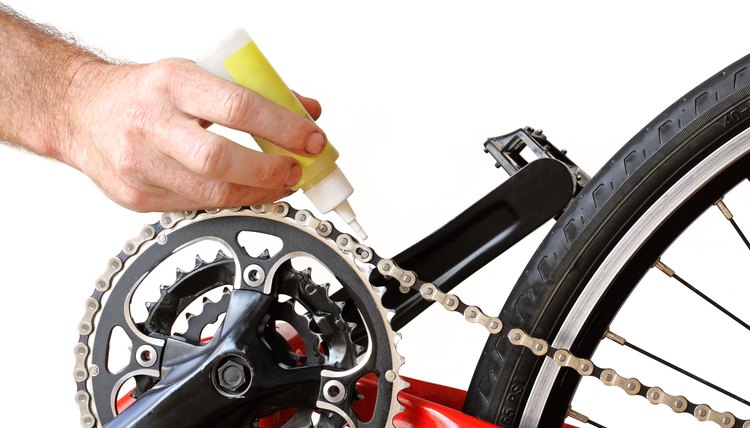 Chainring compatibility is often a concern for those who want to modify their bicycles with lighter and more responsive components. Shimano users who wish to upgrade chainrings should note if their bike uses a compact, mid-compact or standard crankset. Compact and mid-compact cranksets utilize a 110mm bolt circle diameter (BCD), while standard cranksets use a 130mm BCD. In order for chainrings to be compatible with Shimano cranksets, they must have the same 110mm or 130mm BCD measurements as Shimano cranksets.
SRAM
SRAM is an American manufacturer of bicycle components who has enjoyed countless victories in road and mountain bike racing. Also of note in the cycling world are the variety of SRAM components that are Shimano compatible. In particular, SRAM's chainrings have often been paired with Shimano equipment to specifically save weight during road-racing applications. SRAM's Rival, Force, RED and Apex model lines of chainrings come in standard 130mm or mid-compact and compact 110mm BCD patterns and gearing.
FSA
FSA, also known as Full Speed Ahead, produces extremely light, performance-oriented chainrings that have proven themselves in many pro tours. According to Velo News, the FSA chainrings and cranksets appeal to Shimano users who are bike-weight conscious. But as importantly, FSA chainrings are chosen by Shimano users for their durability and cost effectiveness. FSA chainrings are produced in 110mm and 130mm BCD patterns with standard, mid-compact and compact gearing. Additional benefits of the FSA chainrings are teeth that have been ramped and pinned for accurate shifting and to help prevent chain fall.
Rotor
According to BikeRadar, the Rotor Q-Ring utilizes an elliptical shape which eliminates dead spots in a cyclist's pedal stroke. Because Rotor does not offer an entire bicycle drivetrain, these rings are often used as upgrades by those using Shimano components who want to maximize their efficiency while pedaling. The Q-Ring is competitive with other chainrings in weight and durability. They are offered in 110mm and 130mm BCD patterns with compact and standard gearing which increases and decreases due to the chainrings' oval shape.
Praxis
Praxis is a relative newcomer to chainrings, having been established only since 2007. However, in that period of time, Praxis has garnered accolades for its use of cold-forging which, according to BikeRadar, gives the chainring a tooth profile and shift ramp that enables stiffness and sharp shifting. Praxis chainrings are also compatible with Shimano components in that the Praxis bolt patterns are the same as Shimano's. The Praxis chainrings come in 110mm and 130mm BCD patterns for compact, mid-compact and standard gearing.
References
Writer Bio
David Dorion has been a professional writer for more than 10 years. He has published stories in the "Los Angeles Times" and the "USC College Magazine." A graduate of the University of Southern California with an M.A. in writing, Dorion lives in Los Angeles.