Trek Vs. Motobecane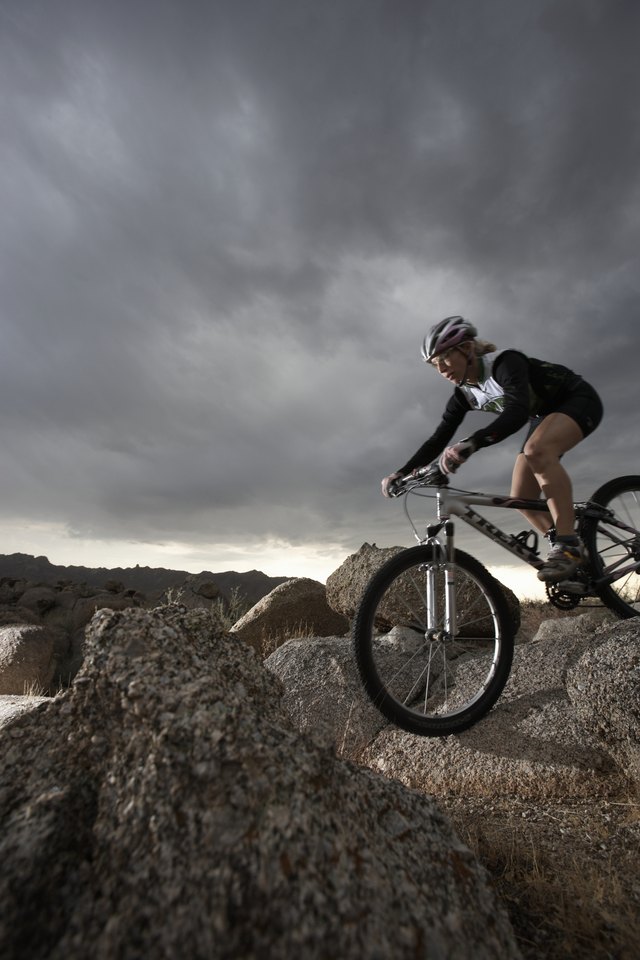 Trek and Motobecane manufacture bicycles. Motobecane is a French manufacturer that was founded in 1923. At the height of Motobecane's popularity, the company was known for producing quality hand-built steel bicycles with high-end Japanese components such as Shimano and Sun Tour, making it a known French brand second only to Peugeot. Trek is an American bicycle manufacturer founded in 1976. While Trek has a variety of road and off-road bicycle lines, the brand is best known for its high-level race bikes that are hand-built in Waterloo, Wisconsin.
Motobecane Then and Now
Cycling aficionados caution that the current Motobecane, known as Motobecane USA, has no connection with the original French Motobecane. The French Motobecane filed for bankruptcy in 1981 and was bought by Yamaha. Currently, Motobecane in France only builds motor scooters. Motobecane USA does manufacture bicycles, but they are built in Taiwan and imported into the U.S. under the Motobecane trademark.
Trek Then and Now
While Trek began building steel bicycles in the 1990s, the company quickly emerged to the forefront of carbon fiber technology with its "Optimum Compaction, Low Void" monocoque frame building efforts. These efforts have consistently given Trek high marks for producing some of the lightest and most comfortable road and mountain bike frames in cycling. According to Chain Reaction, Trek's continual refinements have resulted in the frame's wide use among the world's top bicycle racers. In addition to its frames, Trek also offers its own line of bicycle components under the Bontrager name as well as helmets, shoes, cycling-specific clothing and other accessories.
Trek and Motobecane USA Side-by-Side
In addition to their road and off-road lines, Trek and Motobecane USA offer urban bicycles and women-specific bicycles. While Trek and Motobecane manufacture their frames in carbon fiber and aluminum, Motobecane also builds bicycles in steel and titanium. As a wide array of groupset components can be adapted to either manufacturers' frames, only Trek offers an electronic option for its top-line frame series.
Warranty Information
Motobecane offers a 100-year warranty on its titanium frames, 20 years on its steel frames, ten years on its aluminum frames and five years on its components, excluding some components from certain manufacturers. Trek offers a lifetime warranty on its carbon fiber frames with exception to forks, five years on their full suspension bikes, three years on their aluminum frames and two years on items within their Bontrager line.
References
Writer Bio
David Dorion has been a professional writer for more than 10 years. He has published stories in the "Los Angeles Times" and the "USC College Magazine." A graduate of the University of Southern California with an M.A. in writing, Dorion lives in Los Angeles.