Homecoming Ideas for Little League Football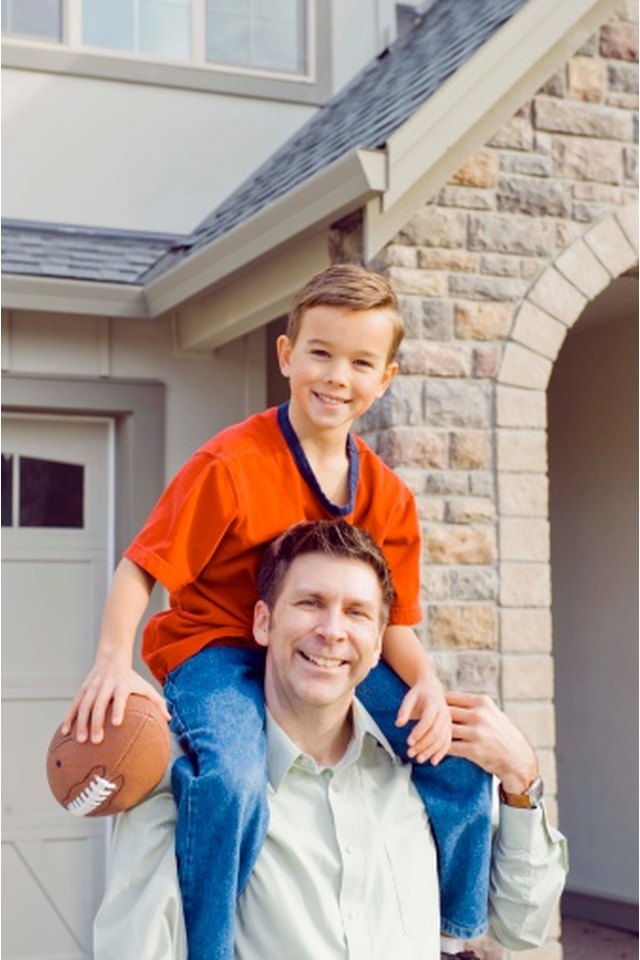 Few things fuel the spirit and enthusiasm of football teams and their fans like homecoming. A team might not have an ideal won-loss record coming into a homecoming game, but youth football is more about encouraging the right things than demanding winning performances on the field. Planning in advance is the best way to stage a memorable homecoming.
Banners and Logos
Most football fans have witnessed the home team bursting through a paper banner as players charge onto the football field before a game. A banner made from a roll of butcher's paper and lettered using water-based acrylic paint provides the bust-through excitement of big-time games. Adding another banner that sports the team logo behind your team's bench is a constant reminder of team pride and tradition. You might find an aspiring artist who would eagerly accept an offer to paint the team logo at midfield using environment-friendly paint or chalk that dissolves in a short time after the game.
Cheerleaders
Enthusiastic and generous parents organize cheerleading squads for many youth football programs — often with sisters or relatives of the players participating. Typical of many youngsters, youth cheerleaders might find the presence of the local middle school or high school cheerleaders at a homecoming game exciting. Basic routines are worked out in a short time and might include hoisting the younger cheerleaders in a special salute to the team. Prior to the game, asking the fans for rounds of applause is a great way to select the homecoming queen from the young squad. You might be pleased to find the competition is too close to call.
Fight Songs
Youth football teams often have an older counterpart — in the college or professional ranks, for example — that sports the same team name and possibly the same logo. High school and college teams have fight songs that arouse the competitive spirit in players and fans. Your team could vote on a fight song that you download and play over an intercom as the team busts through its banner. Play the fight song during the game to celebrate a touchdown or other big plays. You may decide to write lyrics that include the name and city of your team and further embellish team tradition. The sound of fans singing a fight song has been known to spark players of all ages.
Special Guests
Ask the coach of any youth team about the attention span of the players; a typical response would include something regarding a lack of such during mundane activities, and heightened attention at the mention of a certain celebrity or popular character. More than likely, one or more adults involved with your team can arrange to have a guest speaker introduce the players before the start of their homecoming game. Many former football players embrace the idea of reaching out to the young with statements about character and enjoying the game. The commandant of a neighboring military school might enjoy contributing the school's color guard for a display of precision marching prior to the nation anthem. Most young players remember special people and cherish special moments.
Writer Bio
William Machin began work in construction at the age of 15, while still in high school. In 35 years, he's gained expertise in all phases of residential construction, retrofit and remodeling. His hobbies include horses, motorcycles, road racing and sport fishing. He studied architecture at Taft Junior College.