Baseball Award Ideas for Kids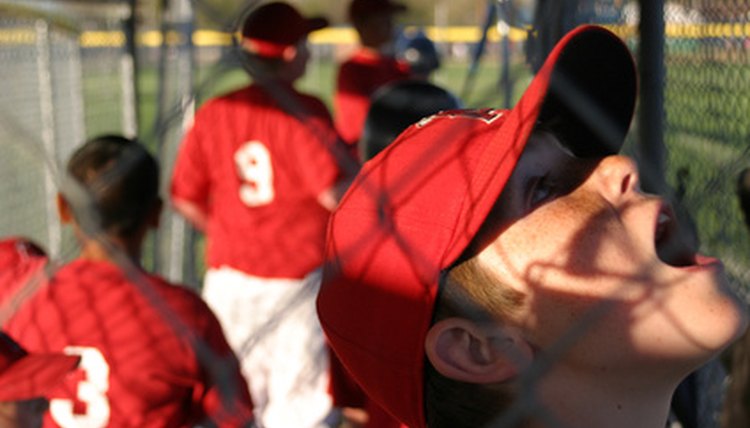 Recreational baseball is played from tee-ball up through American Legion-type leagues throughout the United States. At the end of the season, many leagues and teams give awards to their participants. These awards can be for statistical prowess, such as the best batting average or most runs batted in, or for sportsmanship, such as the best teammate. Purchase baseball awards that you feel your team will enjoy and remember for years to come.
Trophies
Trophies are a common award given in sports. In recreational leagues, the best team, or top three teams, often get an award which is made up of a marble base with a plastic statuette on top. These awards also usually have a plaque that can be inscribed. Purchase the trophies ahead of the end of the season as they take a while to customize. As soon as you know the recipients, call in the order for the inscription. Be sure to double-check the spelling of the player's names. You can have an awards ceremony that friends and family attend to watch the participant get the award.
Baseball Game Tickets
It stands to reason that participants in a baseball league like baseball. Purchase a packet of four tickets to a home game for the local professional or collegiate team. Depending on the team, those tickets can get pricey if the home team sells out. In order to get a break on pricing, ask around amongst the parents to see if anyone has season tickets they are willing to sell for face value. You can also contact the ticket office itself and explain how the tickets will be used. Sometimes teams keep reserve tickets aside for those special purposes. Also, the marketing and promotion department may have extra tickets as well.
Signed Memorabilia
The advent of auction websites such as eBay has brought the entire collector community together the world over. The upside for buyers is that now there is more merchandise to buy at a lower price because of the increased competition. Signed memorabilia can include baseballs, bats, jerseys, hats, pictures and programs. If your budget is low, you can also contact the promotional department of the local professional or collegiate sports team to see if they will donate an award prize.
Field Trip
This award is meant for everyone to participate. At the end of the season, surprise the kids by taking them to a baseball-themed event. This might include an actual trip to a Major League, Minor League or collegiate game, a trip to a local baseball museum or even the local batting cages and arcade. If you are going to an actual professional baseball game, purchase the tickets ahead of time through the group sales department. Ask a few parents to volunteer to drive and chaperone the field trip. Also, be sure to get permission from all of the parents in written form before taking the kids on the event.
References
Writer Bio
Scott Damon is a Web content specialist who has written for a multitude of websites dating back to 2007. Damon covers a variety of topics including personal finance, small business, sports, food and travel, among many others.