Grants for Basketball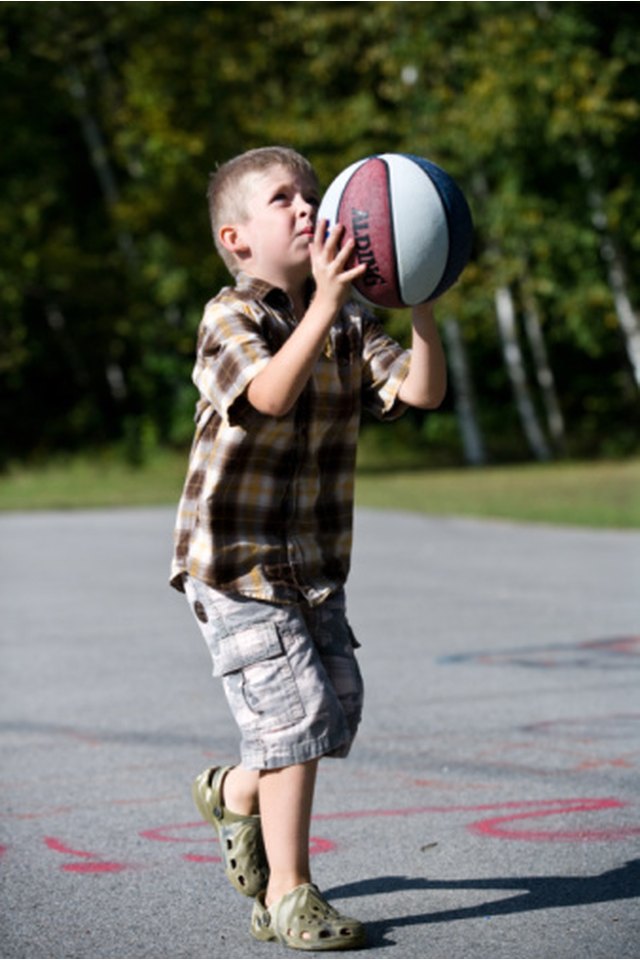 A number of grantmaking organizations, including foundations and private companies, provide support to basketball programs at schools or private or community clubs. Basketball teams can require funding for travel to tournaments, for equipment uniforms and for tournament entry fees. Getting grant funds can help your team enter more competitive tournaments as well as cover basic needs, but no amount of grant money can replace dedication on the part of the team and the coach.
The Women's Sports Foundation
The GoGirlGo program of the Women's Sports Foundation accepts proposals from sports teams in specific cities. The program aims to support organizations that enhance the lives of girls between 8 and 18 through sports and physical activity. As of January 2011, sports teams in the cities of Atlanta, Boston and Seattle, as well as the state of Pennsylvania, can apply. Ambassador Team Awards through the Women's Sports Foundation are also available. Individuals or basketball teams with elite aspirations can also apply for support from the WSF's Travel and Training Fund.
The LA84 Sports Foundation
This foundation aims to carry on the spirit of the 1984 Los Angeles Olympic Games and annually gives away up to $2 million to teams in Southern California's eight counties, giving a special emphasis on Los Angeles. Organizations that apply for grants should provide ongoing, structured youth sports programs and should have members between ages of 6 and 17.
NBA Cares Community Partnerships
Teams in the National Basketball Association, or NBA, maintain programs to engage with the communities where they play. If you have a nonprofit or community organization organized around basketball that you think could benefit from partnership with your team to highlight an important issue such as combatting childhood obesity, learning the value of teamwork or setting goals, consider reaching out to the public relations department of your NBA team.
Other Ideas
Getting funding for your basketball team can also be achieved through reaching out to those close to home. For example, find out if there sporting goods stores in your town or city that might like to fund your team's participation in a tournament or parchase of specific equipment in exchange for a press release highlighting their support. Even well-known businesses in your community that aren't in a business directly related to sports or basketball, such as pizza parlors and grocery stores, may be willing to provide financial support to your team in exchange for public acknowledgement of their support in banners, posters or press releases. If a team is run by a basketball player or former player your cause might have particular appeal. If you do approach a bigger business to ask for support, ask if it has a corporate social responsibility or community engagement program.
References
Writer Bio
Catalina Logan began writing professionally in 2005. She has been an editor for "Kopa" literary magazine and her work appeared in the publication as well. A fitness and outdoors enthusiast, Logan is a long-distance runner and has scaled the highest peaks of Malaysia and Vietnam. Logan holds a Bachelor of Arts in American studies from Yale University.