Cory Everson Diet & Exercise Plan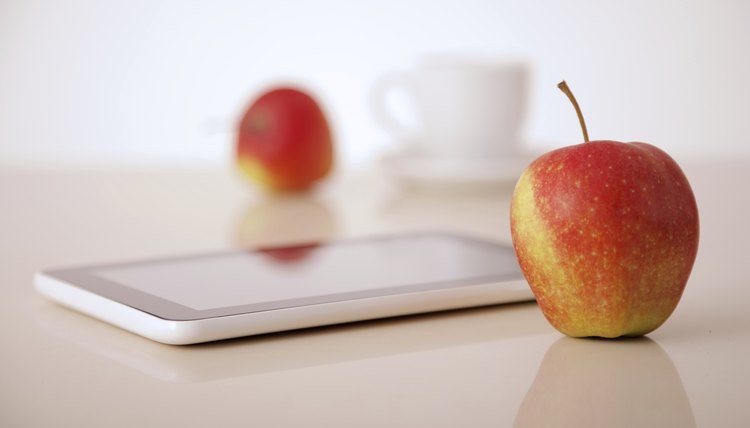 Until the late 1970s, most fitness centers and health clubs were either for men or for women. The gyms designed for women, sometimes called "figure salons," usually emphasized minimal resistance training, in order to avoid "building big muscles." Cory Everson, Ms. Olympia from 1984 to 1989, is one of the female body builders responsible for changing women's attitudes about weight training.
Cory Everson Bio
Corinna Kneuer was born in Racine, Wisconsin. While attending college at the University of Wisconsin she won 10 pentathlon championships. She married Jeff Everson, her college strength and bodybuilding coach, and changed her name to Cory Everson. Everson began an award-winning bodybuilding career. When she retired from bodybuilding in 1999, the International Federation of Bodybuilding and Fitness inducted her into its Hall of Fame. Everson's retirement from bodybuilding, however, did not end her fitness career. She continues to write fitness books and blogs, produce videos and host fitness television shows.
Diet Strategy
Unlike many other fitness celebrities, Cory Everson does not have have a special, trademarked diet. Instead, she offered diet and nutrition advice on her blog (see Resources) until 2009. Much of her advice centered on the mental aspects of dieting. During the holidays, for example, she warns against planning a strict diet for after the new year. This type of strategy, says Everson, encourages pre-diet binge eating. Everson encourages her readers to make holiday plans that do not center on eating. Instead, she recommends arranging trips to museums, parks and bowling alleys.
Party Eating Tips
When attending a dinner party, Cory Everson advises people to fill up on healthful vegetables or protein shakes before you leave your home. This will prevent ravenous behavior when you arrive at the party. If you are the designated cook, lower the fat content in your recipes by using applesauce instead of oil for baking bread, and egg substitutes or egg whites in lieu of whole eggs. Drinkers should choose wine or light beer over hard liquor.
Junk Food Avoidance
The easy availability of junk food makes it a convenient, unhealthy substitute for foods with higher nutritional values. These "easy foods," as Everson calls them, are loaded with fat and sodium. Everson suggests transforming healthful foods into easy foods by pre-cutting fruits and vegetables, making them readily available for snacking. If your co-workers keep cake, candy and cookies regularly available for all to enjoy, break tradition and bring bowls of raw fruit or vegetables into the office. You might start a trend.
Exercise
Despite her bodybuilding background, Cory Everson's fitness company, Jamz Products, manufactures stability balls, resistance bands, mini-trampolines, weight benches, aerobic steps and boxing equipment. She suggests that beginners perform four weekly aerobic workouts at 50 percent to 65 percent of their maximum heart rates. Intermediate and advanced exercisers should bring their heart rate to 65 percent to 75 percent of their maximum heart rates. For resistance training, she recommends band, medicine ball and stability ball workout programs. Everson told the "Los Angeles Times" that she rarely performs resistance training exercises for more than 20 minutes, three times a week.
References
Resources
Writer Bio
In 1999, Lisa Mercer's fitness, travel and skiing expertise inspired a writing career. Her books include "Open Your Heart with Winter Fitness" and "101 Women's Fitness Tips." Her articles have appeared in "Aspen Magazine," "HerSports," "32 Degrees," "Pregnancy Magazine" and "Wired." Mercer has a Bachelor of Arts in psychology from the City College of New York.