What does fact checked mean?
At SportsRec, we strive to deliver objective content that is accurate and up-to-date. Our team periodically reviews articles in order to ensure content quality. The sources cited below consist of evidence from peer-reviewed journals, prominent medical organizations, academic associations, and government data.
The information contained on this site is for informational purposes only, and should not be used as a substitute for the advice of a professional health care provider. Please check with the appropriate physician regarding health questions and concerns. Although we strive to deliver accurate and up-to-date information, no guarantee to that effect is made.
Can Ellipticals Cause Knee and Hip Pain?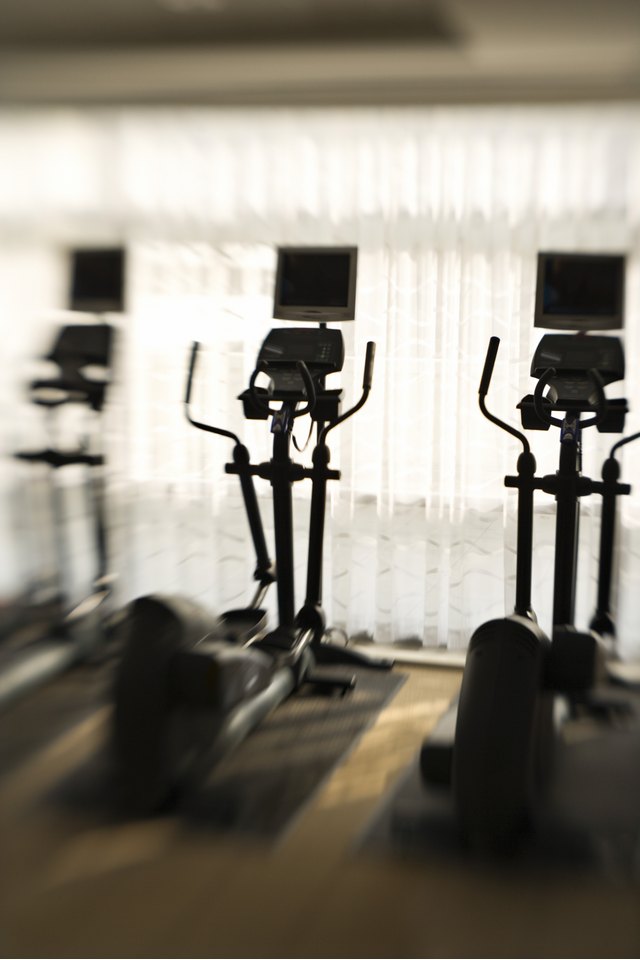 It may come as a surprise to you, but the elliptical machine is not always hip- and knee-friendly. Though the machine is thought to be a safe alternative to running, the low-impact design of the elliptical is actually one of its biggest flaws -- and a big contributing factor to overuse injuries, especially those of the hip and knee.
Unnatural Movements
On the elliptical, you can't move your body as you do in real life. Normally, when you walk, your legs swing forward, and movement occurs from your toes up to each joint and through to the top of your head. On the elliptical, you are forced to plant your feet. This translates to a change in the movement at each joint of your lower body and up into your back, causing numerous biomechanical compensations and movement dysfunctions along the way.
Lack of Stability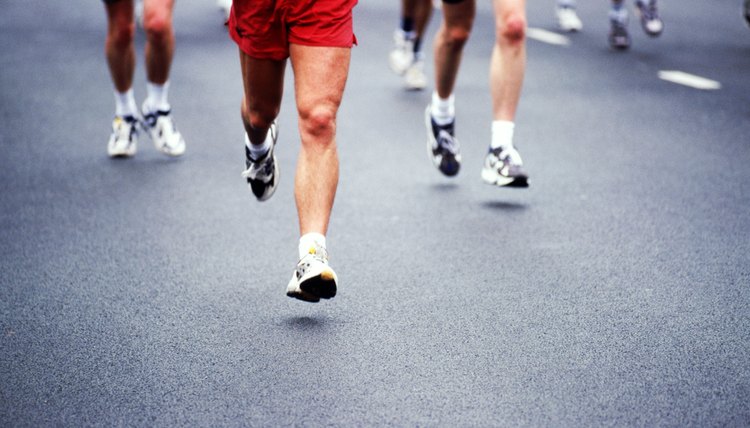 Thinkstock/Stockbyte/Getty Images
When running, there is a point where only one foot is touching the ground and your core and hips must stabilize your body. This is not only an important part of gait; it is also crucial in maintaining the strength of your hip stabilizers, which play a role in the overall health of your hips and knees. Without these muscles functioning properly, your body compensates by using other muscles or locking your joints to find stability. This leads to changes in range of motion of your joints as well as muscle imbalances and overuse injuries.
Decreased Range of Motion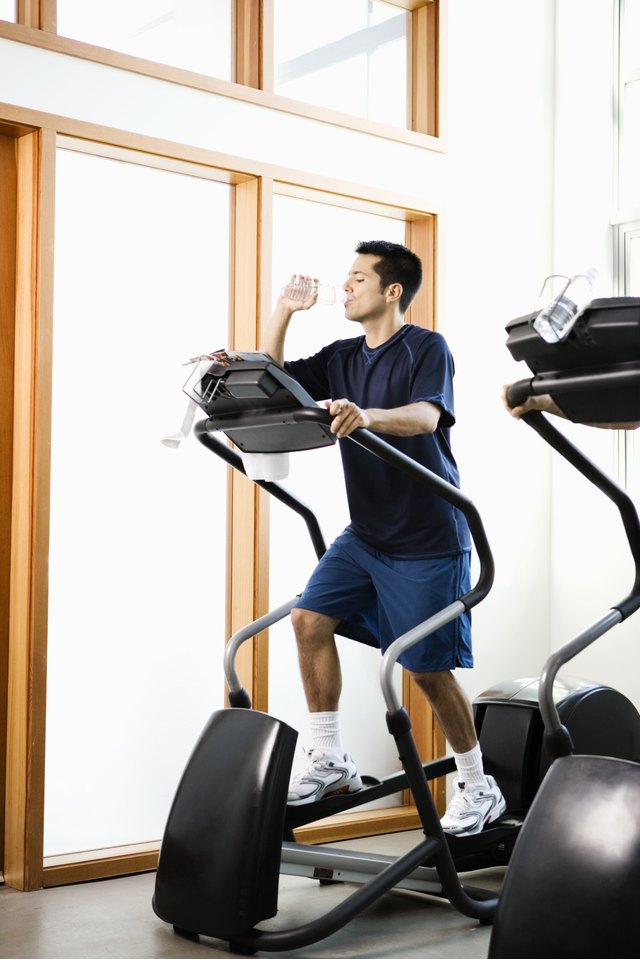 Thinkstock/Stockbyte/Getty Images
On the elliptical, you move on a track, so your strides are shorter and your hip doesn't move through its entire range, instead remaining flexed. This contributes to muscle imbalances where your quadriceps and hip flexors become dominant and tight, and your posterior hip muscles -- think glutes and hamstrings -- become weak. In addition, your hamstrings don't have to work as hard to slow the forward motion of your legs, further contributing to imbalances. This can lead to excessive pulling on your kneecaps, overuse injuries and hip and knee pain.
Tips and Considerations
Your body was designed to move in a certain way, and forcing it to move otherwise can cause pain and even injury. To avoid this, include strength exercises -- such as squats, lunges and step-ups -- in your program, and alter your workouts so that you aren't consistently moving on the elliptical in an unnatural way. Try the rowing machine or spin bike. These are machines that emulate natural movements and allow you to achieve a great workout.
References
Writer Bio
Lead Physical Therapist of Canada's first hybrid gym, Taylored Training Fitness Studio in Kingston, Ontario, Cassie Dionne works primarily with athletes and fitness enthusiasts from the recreational to international level. Cassie holds a Bachelor of Arts (Honors), Bachelor of Physical and Health Education, and her Master of Science in physical therapy from Queen's University.