What Are Some Things a High School Football Coach Looks for in a Player at Tryouts?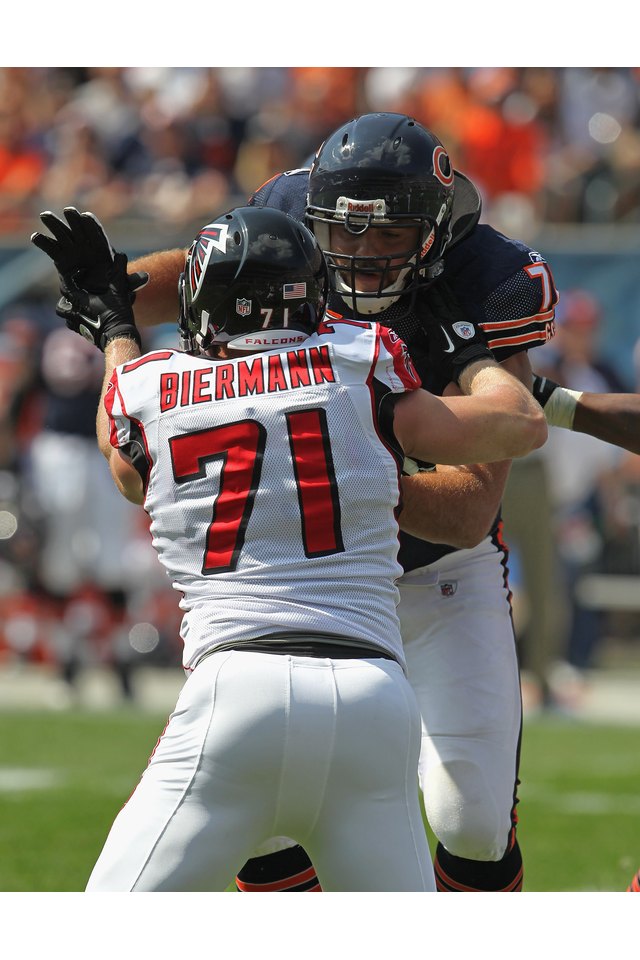 Make no mistake about it: A high school coach wants to have talented and athletically gifted players on his roster. Players who are superior athletes can make great plays when the game is on the line. If you don't have these kind of players, it's tough to win close games. The core of your team must be hard-nosed, hardworking players who are willing to engage in battle and don't shy away from a bigger and stronger opponent.
Love of Contact
It's not just a matter of making a decision to hit your opponent that will impress your coach at a tryout; it's the fact that you enjoy the contact. A player who lives to hit on the football field stands out from his competitors. He's not looking to protect himself; he's just looking to hit. If someone hits him in the mouth, there may be a slight smile and an even harder hit when he lines up on the next play. Players who truly love the game usually become players who help their team the most when the game is on the line.
Quickness and Explosiveness
To win most of the battles, you need to be quicker than most of your opponents. You have to be able to get the first shot in when blocking or tackling. As a running back, you want to be quicker to the corner than the linebacker when you are going to the wide side of the field. When you go up to catch the ball as a wide receiver, you need to leap faster and higher than the cornerback. Having those kind of tools will help you win a spot on the team at tryouts.
Fast Learner and Good Football Instincts
Football schemes can be very complicated. Blocking patterns can be difficult to explain and understand. Coaches are looking for players who can learn quickly and don't waste time in practice by making the same mistakes over and over. Players who learn complicated schemes quickly are graded as being smarter than other players who take longer to learn. In many cases, coaches think players who learn quickly do so because they have great football instincts and a love of the game.
Leverage
Football coaches regularly say that the "low man wins." This means that when one player is blocking another, the player who gets his shoulder pads lower than his opponent wins the battle. This goes for blockers, tacklers, running backs, receivers, linebackers and defensive backs. You have to work harder to get the proper blocking, tackling and playmaking angles, and the players who win these battles will impress their coaches in football tryouts.
References
Writer Bio
Steve Silverman is an award-winning writer, covering sports since 1980. Silverman authored The Minnesota Vikings: The Good, The Bad and The Ugly and Who's Better, Who's Best in Football -- The Top 60 Players of All-Time, among others, and placed in the Pro Football Writers of America awards three times. Silverman holds a Master of Science in journalism from the Medill School of Journalism.