How to Become a Dominant Scorer in Basketball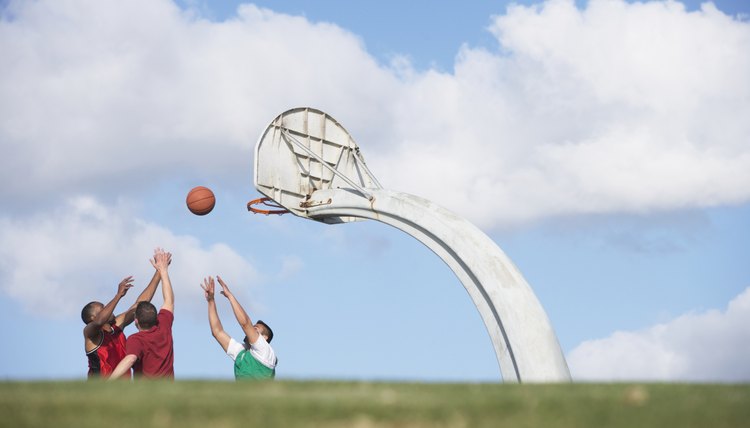 Dominant scorers in basketball do not become dominant overnight. On the contrary, these players have more than likely spent hours in the gym working on their game and developing as a player. Working in the offseason and during the peak of the basketball season is important in becoming a dominant scorer.
Set goals for yourself as an individual. Set an average number of points you want to score and keep track.
Practice the fundamentals of basketball consistently. Shooting should be at the top of the list. The more shots you take in practice, the better trained you are to shoot consistently in a game situation.
Work out with focus and the mindset of a scorer. Review game situations in your head and practice those during a workout. You play like you practice. If you practice shooting lazily, that will show in the game.
Lead on the court and take the important shots. For your teammates to trust you to score and give you the ball, you must show leadership and prove yourself trustworthy. Having the courage to take tough shots and encouraging your teammates to do the same is important in being successful.
Become a team player throughout the game. Make sure you highlight your teammates' strengths so they will do the same with you. For example, if you have a teammate who is an accomplished passer, be aware of this and use your strengths together.
Score in every form possible, whether it's a layup, jump shot, three-pointer or free throw. Relying solely on your jump shot will not always work. Score from the free-throw line, the three-point line and from rebounding and put backs. To be a dominant scorer, you must have a variety of shots.
Tips
Seek advice from more experienced dominant players.
Warnings
Not every player can be a dominant player. Each team needs multiple types of players, including scorers, defenders and role players.
Resources
Writer Bio
Based in Missouri, Abi Copeland specializes in topics related to parenting and athletics. She holds a Bachelor of Arts in recreation and a Bachelor of Arts in mission studies from Evangel University. Copeland is also a high school basketball coach.