Ideas for Speeches at a Baseball Banquet for Kids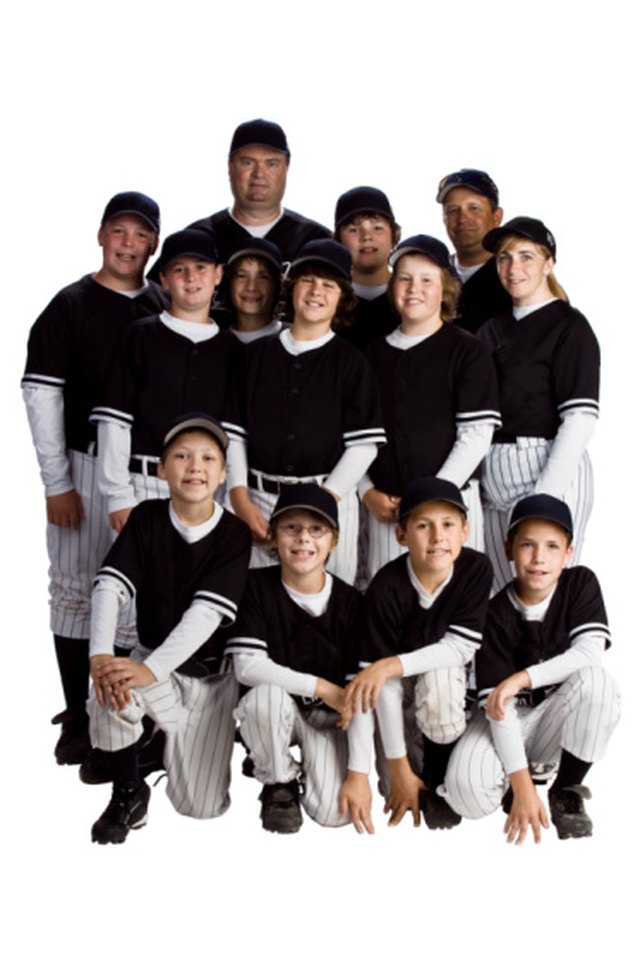 At the end of a baseball season, the team might have a banquet or party to celebrate the season. This is usually a chance for family members to attend, share a meal with each other, and for the kids to hang out one last time as teammates before the next year. It is customary for the coach give a speech during the course of the evening.
Improved Areas
During the course of the season it is likely that players made many improvements both during practice and game play. Before the banquet, take a moment to reflect and jot down at least one improvement that each player made during the season. You can individually recognize each player for his improvement at the banquet.
Awards
While there are certainly some players who excel more than others, passing out awards to the members of the team is a nice thing to incorporate into your speech at the banquet. While you cannot give everyone the 'Best Player" award, you can come up with creative awards so that each child receives something. For example, you might give "Best Baseball Knowledge" or "Best Base Stealer" or "Best Outfield Arm." You can purchase award certificates from an office supply or party store.
Moment of Character
All teams face adversity over the course of a season. Find a moment when your team dug deep and showed the depth of its character. For example, it might be when your team came from several runs down in the last inning to win a game. It might be when your team won several games in a row to make the playoffs. Or it might be something as simple as everyone showing up for practice early in the season when it was 40 degrees. Sharing the moment of character will demonstrate how proud you are of your team.
The Future
One way to wrap up the speech is to talk about the future of the team. Since it is a kids' baseball team, there is a good chance that many players will not be returning as they move to older leagues. Congratulate those players and wish them well on their baseball journey. For the players who are returning, tell them you look forward to working with them again in the future. If you are not continuing with the team and someone else is taking over, you might want to introduce that new coach to the players and parents.
Writer Bio
Scott Damon is a Web content specialist who has written for a multitude of websites dating back to 2007. Damon covers a variety of topics including personal finance, small business, sports, food and travel, among many others.