Dunlop Golf Clubs Review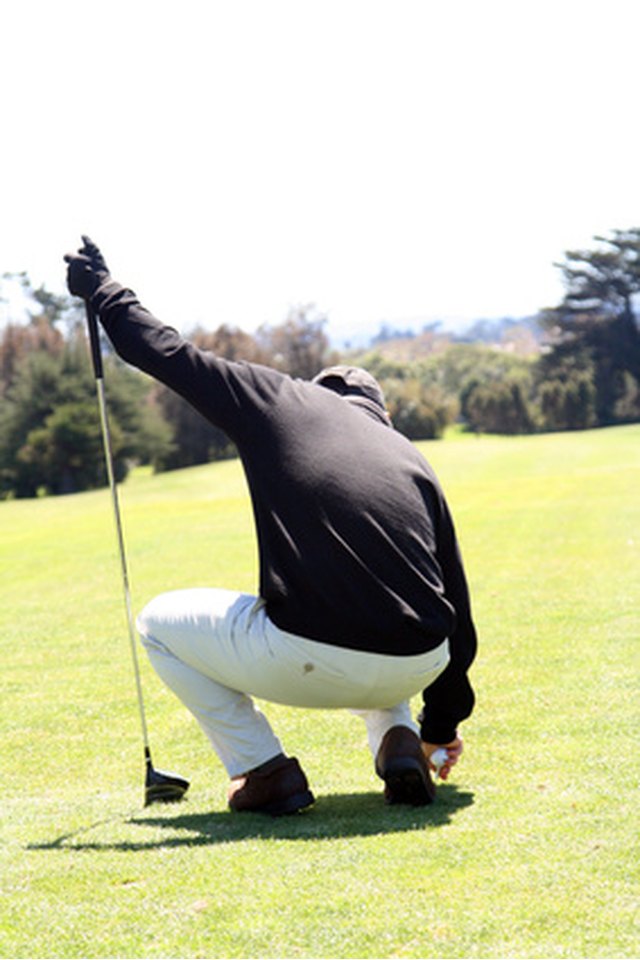 What to Look For
Dunlop clubs are mainly aimed at children, weekenders and occasional players, making it possible to hit the links on a light budget. Looking for quality is key. Dunlop's John Daly Lion and Attack lines are complete sets and come with titanium drivers and hybrid irons, making them acceptable beginner clubs. The Loco series drivers are also acceptable, with forged beta titanium and Harrison graphite shafts.
Common Pitfalls
While Dunlop clubs are playable for the average golfer, none are made for fast swing speeds, shot-shaping or soft feel. Some basic models, such as the Vision series, are cheaply built clubs marked by aluminum, foam-filled heads and low-grade graphite shafts.
Where to Buy
Entry-level Dunlop clubs are sold at a host of retail chains such such as Walmart, Sears, which may be suitable for those on a budget. Online dealers, such as Best Value Golf, carry Dunlop's higher quality clubs, such as the John Daly Lion 16-piece set. Best Golf Outlet carries the Attack series, while both companies boast strong customer service departments. Loco series drivers are available at a variety of retailers.
Cost
Most Dunlop sets consist of seven to eight irons, three woods or utility clubs and a putter. Sets are commonly found at $150 to $250 price points. Individual clubs start at $15 to $20 for wedges, putters and woods, while drivers, such as those in the Loco series, are priced in the range of $100 to $150 per club.
Comparison Shopping
When it comes to economy and beginner gear, Dunlop lines challenge starter sets made by Top Flite, Northwestern and Cougar. However, the Loco series drivers, John Daly Lion and Attack irons are suitable beginner or intermediate clubs.
Accessories
Dunlop also markets a sizable selection of accessories such as umbrellas, clothing, shoes, gloves, economy golf balls and bags. Most products are moderately priced and can complement any player's odds and ends.
References
Writer Bio
Jim Hagerty is a writer and journalist who began writing professionally in 1996. He has had articles published in the "Rock River Times," "Builder's Journal" and various websites. He earned a Bachelor of Science in public relations and journalism from Northern Michigan University in Marquette.