Top 10 Golf Shafts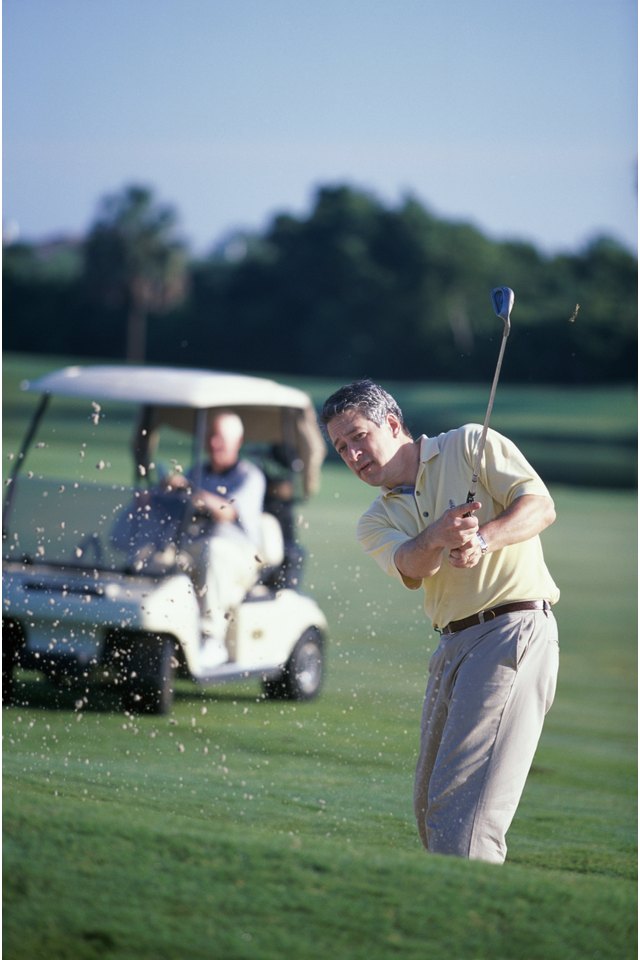 Technological advancements in golf equipment have transformed the way golf is played. Drives of 350 yards were never thought possible until the advent of titanium golf clubs and ultralight shafts. While steel shafts are still available, shafts made of lighter materials provide golfers of all skill levels ways to improve their games. The first five in this list of top 10 golf shafts are solely for woods. The second five shafts are for irons.
Aerotech's Claymore Series
The Claymore Series shafts feature a combination of features you'd normally only find in heavier, stiffer shafts. This, when combined with the Claymore Series' light weight, allows the golfer to hit longer and more consistently.
Fujikura's Motore Speeder 757
The Motore Speeder 757 consistently produces low to moderate spin with a moderate to high launch. Triax Core Technology enables increased swing speed without sacrificing stability. The combination creates a long ball flight and consistency.
Grafalloy's Blue
The Grafalloy's Blue provides a low launch and penetrating ball flight, making it ideal for fast swings. The stability of the shaft prevents excessive distortion during faster swings.
Project X's PXv 39
At only only 39 grams, the PXv 39 is the lightest shaft ever made for the U.S. market, according to Project X. Although they are ultralight, the shafts provide exceptional stability through contact and a low launch.
Aldila's Tour Blue & Green
Aldila's Tour Green & Blue shafts give you the power to turn your fast swing into maximum distance with a mid-height trajectory. The technology for both shafts is largely the same. The only difference is the softer tip in the Blue, which will lead to a slightly higher ball flight.
Aldila's RIP Iron
Aldila's RIP Iron shafts have a low-torque design that's comparable to steel. The shafts employ a high kick point, giving them a relatively low launch and penetrating ball flight with longer irons. For short irons, the shafts provide exceptional feel and consistency.
Fujikura's Pro 95i
Fujikura's Pro 95i has capabilities similar to those you might expect from steel shafts while providing exceptional vibration dampening. The 99-gram shafts swing smoothly and have a consistent swing weight throughout the set when trimmed properly.
KBS's C-Taper
KBS's C-Taper is a traditional steel shaft that incorporates a stiff-tip design to promote a low launch and low spin. These features benefit lower handicap players looking to perfect their irons game.
True Temper's XP Series
True Temper's XP Series is designed for players with slower swing speeds. These shafts enable you to get the ball off the ground and high into the air more easily and more quickly, allowing for maximum carry.
UST Mamiya's Recoil
UST Mamiya's Recoil composite iron shafts are designed for better control and feel between each golf club and swing. This translates to greater precision with approach shots. The composite construction also helps to alleviate excessive vibration.
References
Writer Bio
Based in Miami, William Lamon has been in the fitness industry for more than three years as a tennis coach and certified personal trainer. William got his start as an NCSF-CPT while attending the University of Miami where he will earn a Bachelor of Science in exercise physiology in the spring of 2014. Currently, William is also training to compete in his first powerlifting meet.