What the Difference Between Total Gym Models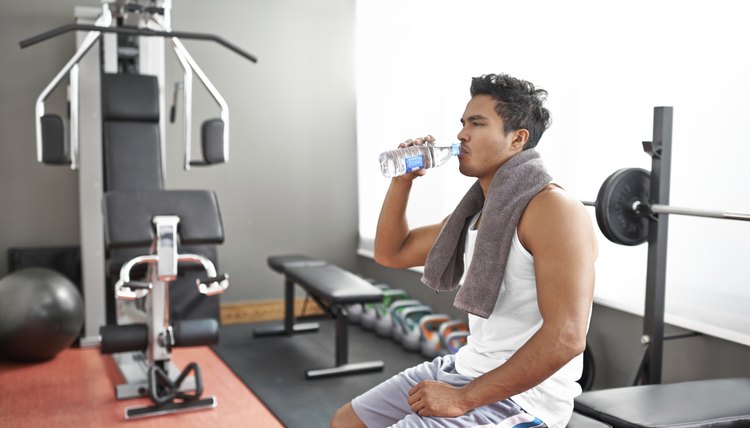 As of 2011, EFI, headquartered in San Diego, California, distributes three models of their Total Gym home exercise system: the bare-bones 2000 model, the souped-up XLS package and the mid-range 3000 model. All use a moveable sled on an adjustable incline to facilitate scores of exercises. You can adjust the percentage of your body weight that you are moving by changing the incline level. A low incline requires less strength, while a high incline requires more. Since each unit offers unique features and accessories that enable different exercises, consider how you want to use your Total Gym before purchasing a specific model.
Accessories
The 2000 model comes without any accessories but enables you to perform more than 40 exercises using just the glide board and the cable system. The 3000 unit comes with a squat stand and a wing attachment that enable an additional 20 exercises, while the XLS model includes a Pilates kit, an ungraded squat stand, the wing attachment and a leg pulley system. The additional accessories enable another 20 exercises. If you purchase the 2000 or 3000 model, you can add accessories such as the squat stand or the Pilates kit, which fit on all models, for an additional fee.
Weight Capacity
Each Total Gym unit has a different total weight capacity, which includes your body weight and any additional weights you add using the optional weight bar, which fits on all three models. Although the majority of Total Gym workouts do not use add-on weights, anyone looking to add large amounts of muscle mass should consider the heavy-duty XLS model, which can accommodate up to 400 lbs. of total weight. The 3000 unit can handle up to 300, while the 2000 unit has a 250-lb. limit.
Glideboard
The glideboard and cables of the basic Total Gym 2000 can accommodate users up to 6 feet tall, according to Total Gym customer service representative Jessica Dole. The glideboard of the 3000 unit is slightly longer, accommodating users up to 6-2. The XLS unit offers the longest glideboard, additional padding and an upgraded pulley system. It can handle users up to 6-4.
DVDs
If you like to follow workout DVDs while using your home workout equipment, factor this cost into your budget when selecting a Total Gym model. All three models come with the "Start it Up" instructional DVD, while the 3000 model also includes the "6 Minute Workout." The XLS package boasts a more complete workout library, with the "Pilates for Total Gym," "Body Makeover for Total Gym" and "Smart Training" DVDs.
References
Jessica Dole; Customer Service Representative; Total Gym Fitness; San Diego, California
Writer Bio
Based in Portland, Ore., Christine Binnendyk has written about health topics since 2001. She is the author of the book "Ageless Pilates" and her work has appeared in "SELF" magazine and "Pilates Pro." Binnendyk holds a Bachelor of Arts in journalism from the University of Connecticut and certifications from YogaFit, ACE, IDEA, Oregon School of Massage and the Pilates Studio of New York.