How to Ride a Bike for 10 Miles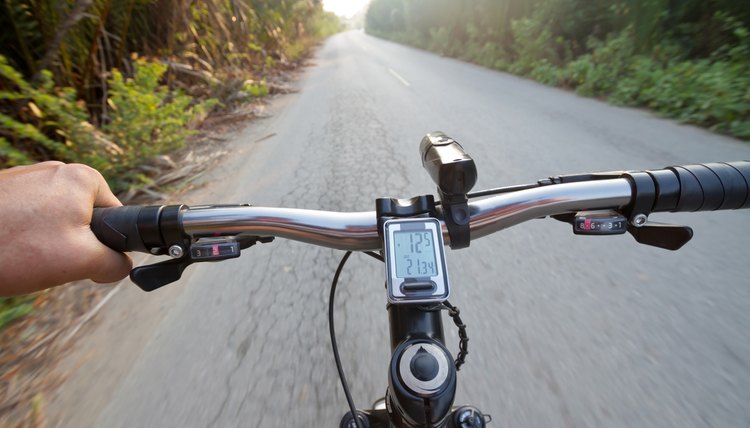 Cycling is a great exercise that can provide benefits for your respiratory and cardiovascular systems and even burn up to 500 calories per hour. Whether you are young or old, sedentary or athletic, bicycling is one of the more pleasurable ways to enjoy the outdoors and become more physically fit.
Prepare for Your Trip
Wear the proper clothing, including a cycling jersey and padded riding shorts. These are not required, but will make your ride more comfortable. Always wear a helmet for your safety.
Put together an emergency kit consisting of a bike pump, tire repair kit, and your cell phone in case anything might happen while on your ride. Know how to change a flat tire or perform simple fixes on your bike before starting your ride.
Pack a full water bottle or use a hydration backpack in order to stay hydrated throughout your ride
Riding 10 Miles
Start by riding close to home with short rides until you become more comfortable and have built up your endurance. Start with 20-minute rides, then work up to 40 minutes. The goal is to ride five times a week and train for a full month before attempting your ride.
Warm up for approximately 10 minutes before your ride. This will help to loosen muscles and increase endurance.
Plan a route to take, once you feel comfortable with your training and are ready to attempt your 10-mile bike ride. Map out your route before you begin your ride.
Set a comfortable pace for yourself and try to stick to it. Keep hydrated throughout your ride, and do not hesitate to stop to rest if you begin to feel fatigued. Pace yourself depending on your abilities.
Stretch after completing your ride, and drink more water.
Tips
Start slowly and increase your distance over time to improve your chances of success.
Abide by any traffic laws when interacting with vehicles on your ride.
A 10-mile ride could take from 45 minutes to two hours depending on your average speed.
Warnings
Do not start any new exercise program without consulting your doctor.
References
Writer Bio
Heather Steele is a nutritional sciences graduate from the University of Oklahoma. She is a nationally registered dietitian and medically licensed. Steele currently practices dietetics in multiple public school systems promoting healthy eating, exercise and well-being by providing nutrition educations.