Average Salary for Soccer Players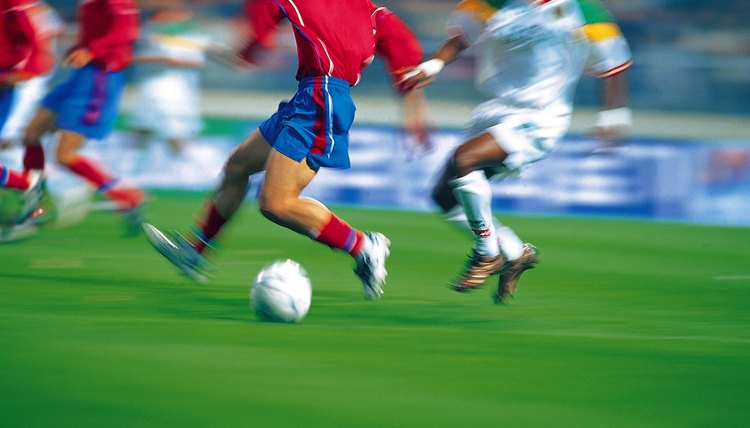 Although not one of the four major sports in the United States, soccer (or "football") is one of the most popular sports in the world. Nearly every major country has a major soccer league, while others have more. The average salaries of soccer players vary by country and by league. As you would expect, those playing in more skilled leagues across the world see a higher average salary.
1. Major League Soccer - United States
Major League Soccer (MLS) earns an average of $472,008 per season in guaranteed compensation.
The top-earning active player in MLS is Chicago Fire Shaqiri Xherdan, $8,153,000.
The top five club salaries in 2022:
Atlanta United - $20,999,272
LA Galaxy - $20,128,040
Inter Miami - $18,882,628
New England Revolution - $18,141,886
Chicago Fire - $17,645,464
2. Premier League - England
The English Premier League is arguably the top soccer league in the world.
The top five estimated wage bill for last Premier League season:
3. La Liga - Spain
The highest division of soccer in Spain, La Liga ​​was​​ home to some of the world's best soccer players, including Cristiano Ronaldo and Lionel Messi.
The average La Liga player makes an average of 2 million pounds. The average is high because of the three top La Liga teams wage bill:
FC Barcelona - 190,160,000 pounds
Real Madrid - 159,680,000
Atletico Madrid - 132,390,000
4. Other Major Soccer Leagues
In Germany, the Bundesliga and in Italy, there is Serie A.
In Serie A, the average player makes 1,894,792 Euros. The average is high because of the top four team's wage bill:
Juventus FC - 102,307,000 Euros
Inter Milan - 102,307,000
SSC Napoli - 94,455,000
AS Roma - 70,400,000
In Germany, the average player makes 1,663,089 Euros. The average is high because of the top two teams' wage bill:
Bayern Münich - 180,720,000 Euros
Borussia Dortmund - 101,206,000
Writer Bio
Alan Bass has been writing since 2008. His work focusing on sports topics has appeared in the "Hockey News" and online at Inside Hockey and HockeyBuzz. He received a presidential award from Muhlenberg College for academic and community achievements, in addition to a bachelor's degree in psychology and business. In 2011, he published a book titled "The Great Expansion: The Ultimate Risk That Changed the NHL Forever."