How to Become a High School Baseball Coach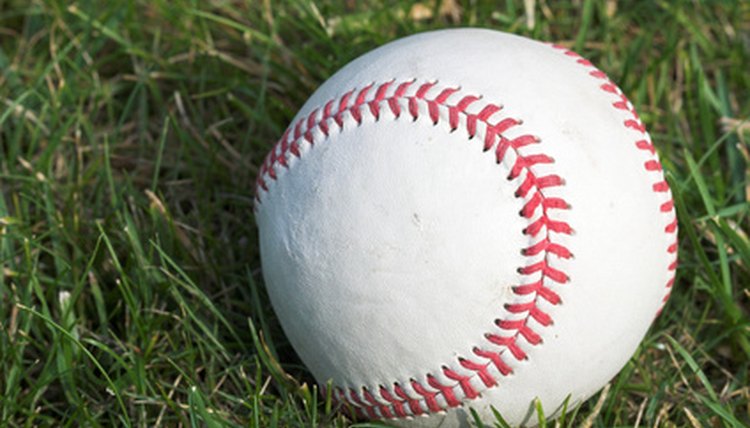 If you are a baseball fan and want to share your love for the game, one of the best ways is coaching, especially at the high school level. The opportunity to provide insight while teaching technique and strategy to student athletes is a rewarding way to have an impact on their development while building a program in which the community can take pride.
Play the game. Former players are enticing head coaching prospects because they can better relate to players, having experienced everything first-hand.
Study the game. Watch baseball, whether in person or on television, to learn all its intricacies. Pay close attention to game situations and the decisions coaches make. These are valuable observations that may influence your coaching methods and philosophies.
Pursue a college degree in education. High schools generally prefer to hire from within, but will entertain candidates who work outside the school district. Becoming a teacher in the school system will improve your chances of landing a high school coaching job.
Introduce yourself to local high school coaches and let them know you are interested in joining their ranks. Seek their advice on the best ways to make it happen. Always express appreciation for whatever time they give you because they may serve as good references on future interviews.
Volunteer to work a coach's summer camp or clinic. Most high school coaches hold them, or free clinics for their local Little Leagues, and need large staffs to help. Offering to lend a hand demonstrating any techniques the coach is trying to teach could be beneficial and shows your commitment to doing what it takes.
Read books, watch videos and attend coaching clinics. Educate yourself on coaching techniques through books like ``The Baseball Coaching Bible" or videos like "The Ripken Way," by Hall of Famer Cal Ripken Jr. Check the Internet for coaching clinics in your area like the World Baseball Coaches Convention, which feature college and professional coaches and players from around the country.
Volunteer as an assistant coach at the club level. Remember, coaching is about molding young athletes into quality ballplayers. You have to be able to connect with high school players and get your point across in a respected fashion. One good way to see if you can connect is to serve as a volunteer coach on a local traveling team that features players of high school age.
Get an assistant coach position at a high school, thus transcending experience on the travel team level. This will put you as close to the actual head coaching position as you can be. It will also allow you to get a feel for the job demands and if you're well suited. Few employers are going to hire someone without high school coaching experience, so be prepared to invest time bolstering your resume.
Apply for positions once you have gained sufficient experience and feel confident you can handle a head coaching job. Check classifieds and both coaching and educational websites for openings. Realize that employers are looking for qualified candidates who know the game, have experience and can positively connect with the student-athlete.
Writer Bio
A lifelong resident of New Jersey, Gregg has been writing professionally since 1989. He has covered professional, college and high-school sports as a sportswriter for The Star-Ledger. He has a Bachelor of Arts in communications from William Paterson University and was honored with the Robert Kanaby Service Award from the New Jersey Interscholstic Athletic Association in 2002.