How to Become a Soccer Coach in Canada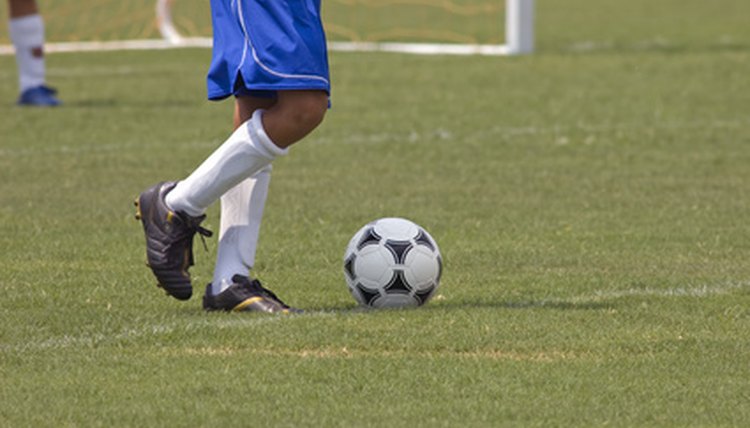 Becoming a soccer coach in Canada is much like anywhere else. At recreational levels, parents and volunteers with limited experience often patrol the sidelines of practices and matches. However, education can help coaches of all levels be more effective, and it is necessary to move on to higher levels of competition.
Take a coaching course. Depending on the level of education you need, courses can show the very basic methods for teaching ball skills and tactics or elite concepts for coaches working with top players. Two main bodies in Canada offer soccer coaching courses: the Coaching Association of Canada's (CAC) National Coaching Certification Program (NCCP) and the Canadian Soccer Association's Coaching Program. Go online to coach.ca or canadasoccer.com, respectively. Courses are offered at different times of year in different parts of the country and vary in price depending on the level. For example, week-long CSA B License National Courses in 2010 cost $650 to $750 in the spring and summer of 2010, while the 2010 A License National Course cost $900 to $1,100 and was scheduled for June in Vaughn, Ontario.
Gain practical experience. Across the country, many organizations are regularly looking for educated coaches. For instance, the Alberta Soccer Association is the largest sports association in the province, and clubs like Edmonton Internazionale Soccer Club and Victoria Soccer Club provide opportunities for coaches to work with players. In addition, organizations like these mentor coaches who are looking to coach at higher levels.
Take additional courses for higher levels of certification. More education helps coaches get higher-level positions with youth organizations, high schools and colleges, and professional teams. CSA coaching certification, for example, progresses through several layers of Community Coach Certificates to B or A licenses. It is important to note that the highest-level coaches often have extensive playing experience and/or long coaching resumes as well. For example, Canada's men's national team head coach Stephen Hart worked his way up the ranks from the Canadian U17 national team, and he also played for the Trinidad and Tobago national team.
Bear in mind that it is hard to make a living as a soccer coach. Some positions with youth clubs are seasonal and only pay several hundred dollars per week. If your goal is to work primarily as a soccer coach, you'll need to continue improving your education level to get jobs like a leadership position with a youth club or a full-time position with a school, and you may also have to run soccer camps. If you're just looking for some supplemental income, part-time jobs as a club, camp, or school coach can help you reach your goals.
Writer Bio
A 1999 graduate of Clark University, Eric Slack has written extensively on many subjects including health care, energy, technology, sports, music, hospitality and the retail industry. His magazine and online writing experience includes "Inside Healthcare," "Energy Today," InsideCRM.com, Freekick, and Retail Merchandiser.