How to Design a Football Stadium
The bar has been raised dramatically on football stadium design. As recently as the 1970s, stadiums were designed with baseball and football in mind. Multi-purpose stadiums may have made economic sense, but they did not do either sport justice. The New York Giants were one of the first football teams to build a modern stadium, leaving legendary Yankee Stadium to build their own edifice in New Jersey in the late 1970s. The 78,000-seat Giants Stadium was hailed for its clear sightlines and clean design, and that set in motion the improvements in football stadium design that show no signs of abating.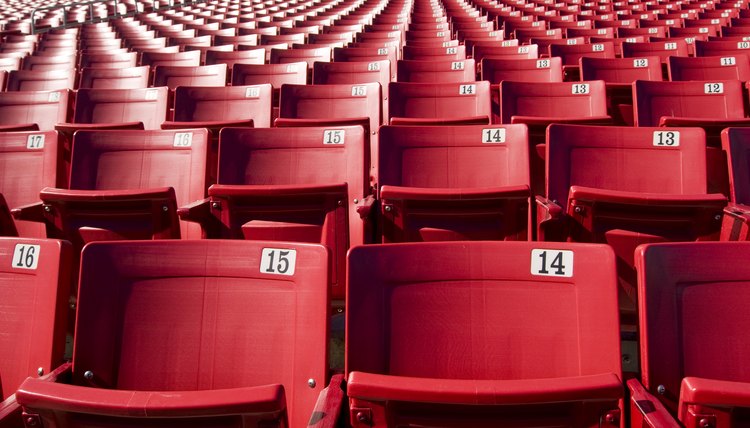 Jupiterimages/Photos.com/Getty Images
Make sure your stadium has clean sightlines. In the past, football stadiums--especially those that were shared with baseball teams--had posts and poles in the way and fans could not see the game unless they craned their necks. The stands should be situated along the sidelines and endlines of the field so fans can have the clearest look possible at the game. The rows of the stadiums should rise uniformly so the paying customer in row E is looking at the field and not the back of the head of the customer in row D.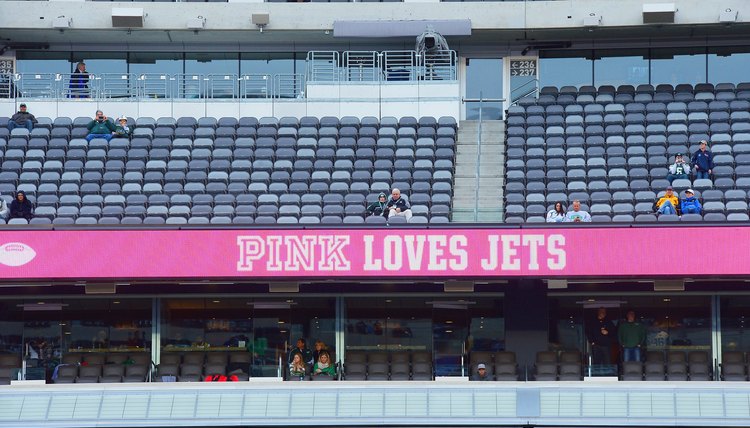 Jupiterimages/Photos.com/Getty Images
Design your stadium with three areas of seating, including a lower deck closest to the field, luxury boxes in the middle section, and an upper deck. When the first Texas Stadium opened in the 1970s, it was the first stadium in sports to have private boxes. They were sold to corporations and individuals with the means to afford boxes that cost a minimum of $100,000 apiece at that time. Since then, the cost has gone up by at least five times as much. These luxury boxes are a necessity for teams with huge salary expenses because they generate revenue needed to cover costs.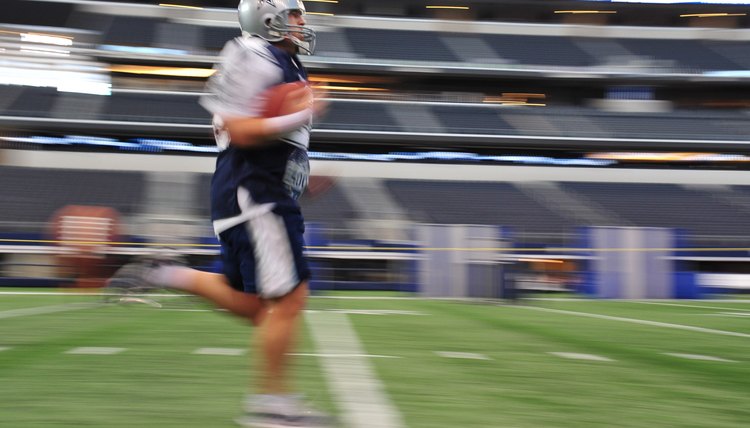 Jupiterimages/Photos.com/Getty Images
Put up large-screen display televisions so fans can see replays of all key plays. This has become a necessity in all stadiums because fans have come to expect it. The Dallas Cowboys' new Texas Stadium, which opened in 2009, has four high-definition TV screens in the center of the field, the two largest of which stretch 162 feet long and are the largest screens in the world.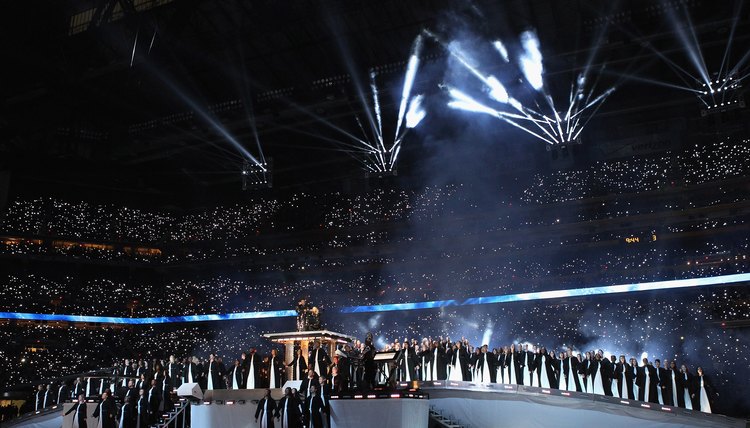 Jupiterimages/Photos.com/Getty Images
Consider putting in a retractable roof that can be closed during brutally cold winter conditions or hot-and-humid summer conditions. Many modern stadiums have retractable roofs that stay open in good weather but are closed when necessary to keep players and fans comfortable.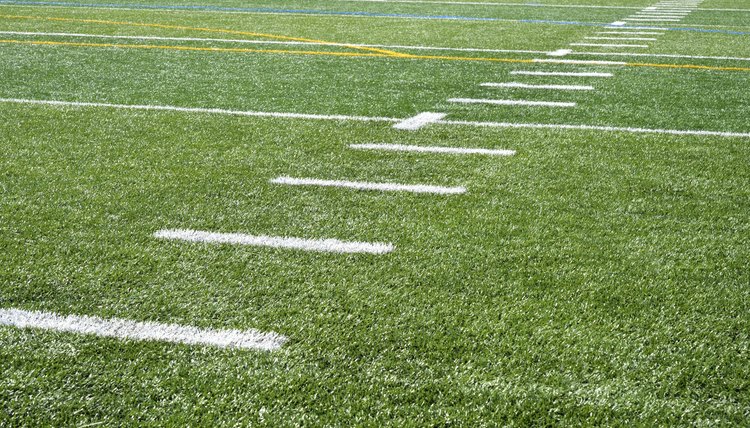 Jupiterimages/Photos.com/Getty Images
Decide what kind of field your stadium is going to have. Throughout the decades of the 1970s and 1980s, many stadiums put in the early versions of artificial turf. Players generally hated playing on it, saying it was the same as putting plastic on concrete. However, modern artificial turf is much softer and has more padding. Manufacturers uses the ground-up rubber from old tires to provide extra padding and cushion. According to the National Football League Players Association, injuries are no more prevalent on modern artificial turf than they are on grass. If your stadium will not be used for other events you may want grass. But if your stadium is used for multiple sports and events like concerts, you may want to use artificial turf because it will hold its shape.
Writer Bio
Steve Silverman is an award-winning writer, covering sports since 1980. Silverman authored The Minnesota Vikings: The Good, The Bad and The Ugly and Who's Better, Who's Best in Football -- The Top 60 Players of All-Time, among others, and placed in the Pro Football Writers of America awards three times. Silverman holds a Master of Science in journalism from the Medill School of Journalism.