How Do Season Tickets Work for the NHL?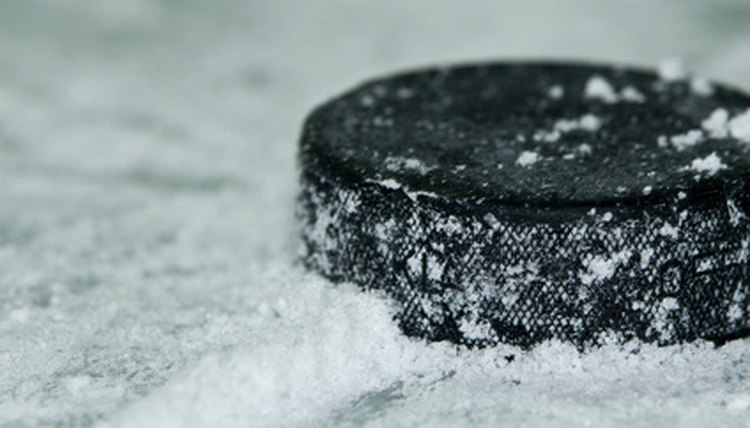 From 1946 until its closure in 1999, Toronto's Maple Leaf Gardens never had a single unsold seat. During that time, a season ticket to Toronto's NHL team was golden. Since the NHL expanded to 30 teams from its original six, hockey passions have spread across North America, making season tickets just as valuable in cities such as Pittsburgh, Buffalo and Saint Paul, Minnesota.
Packages
The NHL regular season includes 82 games, with each team hosting 41 games. Some teams, such as the Buffalo Sabres, Pittsburgh Penguins or Montreal Canadiens, only offer full or half-season season-ticket packages. In cities that may struggle at times with attendance, such as Atlanta and Nashville, the teams also offer flex packages that can include as few as six games.
Prices
The NHL is a business, and like any business is subject to the laws of supply and demand. Popular teams can charge more of a premium than those outside hockey hotbeds. According to Team Marketing Report, a Chicago market research firm, St. Louis had the cheapest average season ticket during the 2008-09 season at $29.94 per game. In 2021, Anaheim Ducks have a total season ticket price that starts at $594, less than $20 per game.
Waiting Lists
Many NHL teams put a cap on the number of season tickets they can sell. This is to ensure that some tickets remain available for group sales, opponents' allotments, charitable disbursements and single-game admissions for the public. The PIttsburgh Penguins have capped their season ticket sales at 14,000, the Buffalo Sabres at 16,500 and the Washington Capitals at 12,000. Because of high demand, these seats are often sold out.
As a result, those three teams, along with Toronto, Montreal, Minnesota, Chicago, Calgary, Edmonton and the New York Rangers, instituted waiting lists. Those on the waiting list pay a one-time registration fee or deposit, which varies by team, and usually a yearly maintenance fee to be queued in case season tickets become available.
Benefits
The ​biggest benefit of NHL season tickets is first choice of playoff tickets​ should your team qualify. Some teams like to throw in more luxurious perks, though. For example, some season-ticket holders in Buffalo receive free parking and complimentary waiter service at their seats. The Tampa Bay Lightning offers some of its season-ticket holders locker room tours and exclusive access to team practices.
Unused Tickets
A purchase of a season-ticket package is by no means a commitment to attend all games. Scheduling conflicts will arise or maybe a lackluster team is rolling into town. Because of the influx of online ticket brokers, most season-ticket holders can rid themselves of unused tickets and usually turn a profit. Ticketmaster launched TeamExchange to allow season-ticket holders to sell their tickets to other fans. Unlike other ticket brokers, TeamExchange delivers most tickets electronically to the buyer, and automatically cancels the season-ticket holder's original tickets. This eliminates the inconvenience of organizing meeting times to exchange tickets in person.
References
Resources
Writer Bio
A native of Pittsburgh, Steve Wozniak has worked as a humor writer, a sports writer, an editor and even scribbled a few ads for big-time clients back in the day. These days, he spends his time contributing to a number of websites, covering the occasional sports event, and penning the next great American novel. He studied communications and theater at University of Notre Dame.