How to File NCAA Referee Complaints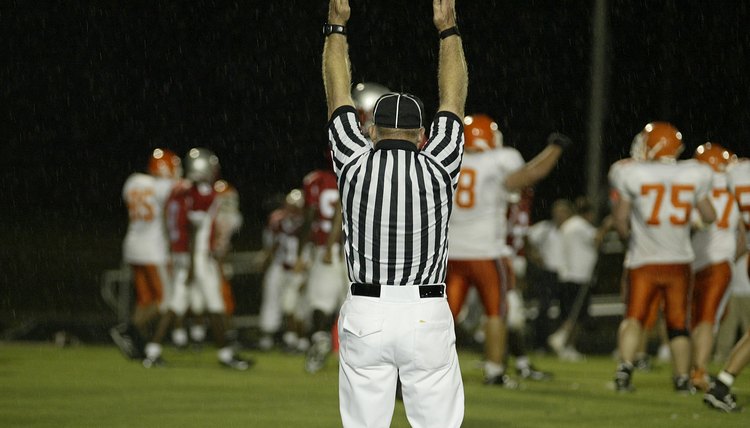 College sports boast passionate fans who often disagree with the referees. While bad calls remain part of the game, referees can make other mistakes – such as disregarding rules or disrespecting a player – that should be reported to the NCAA. As the governing body of collegiate sports, the NCAA serves student-athletes and promotes an unbiased and impartial athletic environment. If you believe referees behaved inappropriately you have a few options for filing an official complaint.
Be Prepared
Speak with the coach or another school official following the game to obtain the names of the referees. You should also ask for any specifics regarding the officiating agency involved in the game – most individual sports and conferences provide their own referees. If the referee failed to uphold specific regulations, write down relevant reference numbers from the rule book. You should also note logistical information including the date of the game, the teams involved and the location of the competition.
Be Professional
Take your time crafting your actual complaint and ensure that your tone remains objective and respectful. To contact the NCAA directly, you can use their online form at http://www.ncaa.com/contactus or mail your complaint to the address posted on that website. You can also fax your letter to 317-917-6888 or call the organization at 317-917-6222 – but sending a written complaint and retaining a copy of that complaint is preferable, to keep a paper trail. Make sure you provide your own contact information and request a response in writing.
References
Writer Bio
Jennifer Boyden has been writing professionally since 2007. She holds a Bachelor of Fine Arts in creative writing from Emerson College and graduate degrees in mental health counseling and criminal justice from Suffolk University. Boyden also has experience playing and coaching collegiate softball and is a CrossFit Level 1 trainer.