How to Declare Yourself Eligible for the NBA Draft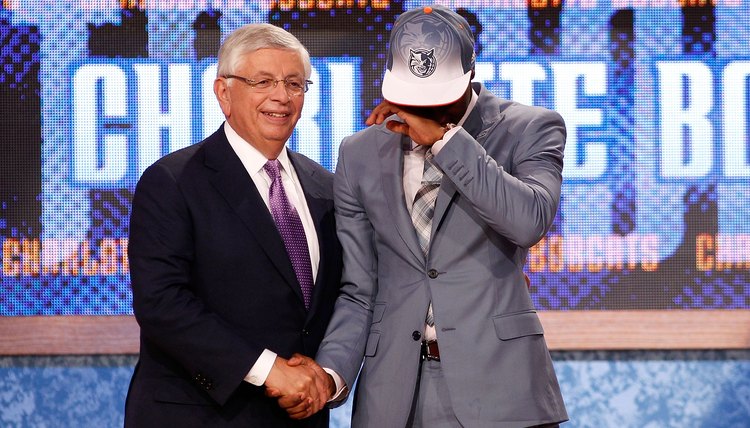 Have you ever dreamed of dribbling down a professional basketball court, stopping just outside the three-point line and hitting a game winning shot, but just didn't know how to get into the NBA? Well, believe it or not almost anyone can enter the yearly draft for a shot to be drafted into the pros. Simply meet a few eligibility requirements and you'll be registered for the draft. Who knows: You might even get a multi-million dollar contract.
Meet the eligibility requirements. To enter the NBA Draft, you must be at least 19 years of age during the year of the draft, and at least one NBA season must have lapsed since your graduation from high school.
Express your interest in entering the draft in writing at least 60 days before the draft date. Include your name, state that you meet the eligibility requirements, and request a draft entry application form. Address the letter to Office of the General Counsel at the NBA offices in New York City.
Fill out and return the application form. The form requests personal information, proof of age from birth certificate or license, high school and college information, and agency representation, if any.
Check the Draft Express.com website and confirm that you are on the list about two weeks after submitting your application. If not, contact the NBA and check on the status of your application.
References
Writer Bio
Scott Damon is a Web content specialist who has written for a multitude of websites dating back to 2007. Damon covers a variety of topics including personal finance, small business, sports, food and travel, among many others.