The History of Adidas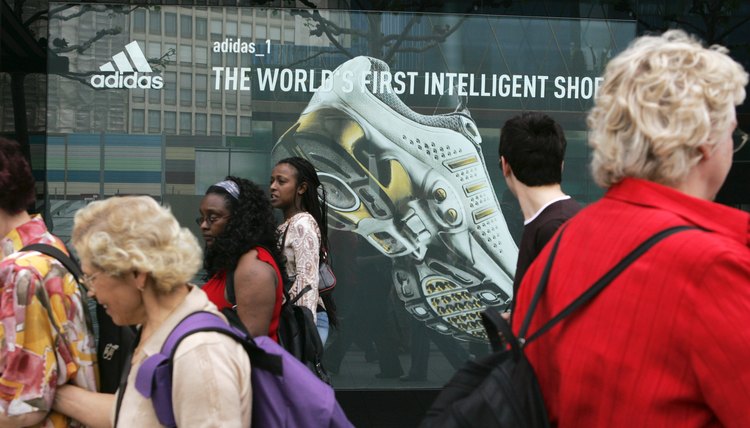 Adidas, a German company with roots in Herzogenaurach near Nuremberg, tells a quintessential success story. The work of brothers Adi and Rudi Dassler, Dassler Brothers Shoe Factory focused on creating the best shoe for each sport and was one of the earliest to partner with athletes for promotion and feedback. After World War II the brothers went their separate ways, with Adi forming adidas.
Beginnings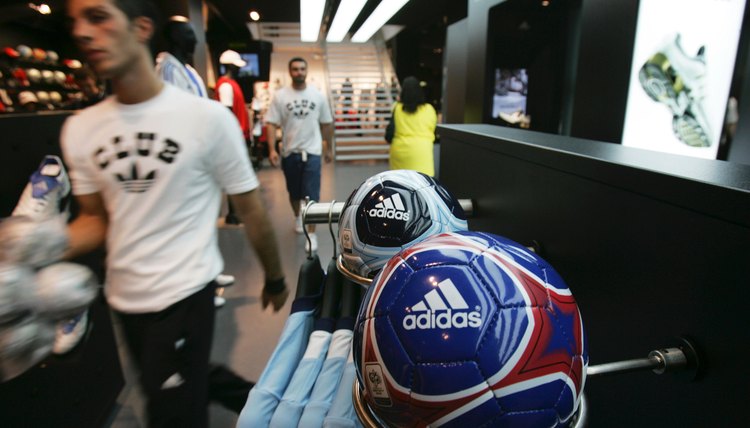 Ralph Orlowski/Getty Images News/Getty Images
In 1920, 20-year-old Adolf Dassler created his first canvas running shoe. His brother Rudolf joined the business in 1924; the Dassler Brothers Shoe Factory in Herzogenaurach, Germany, developed the first soccer and track shoes with spikes and studs. Dassler shoes debuted at the 1928 Amsterdam Olympics and have been at every Olympic Games since.
World War II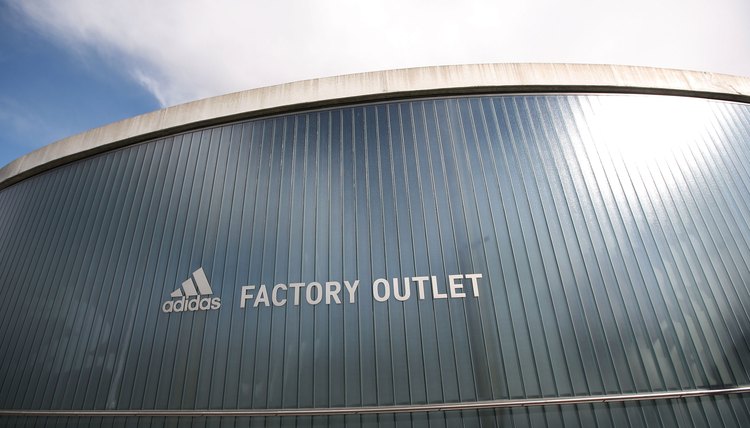 Ralph Orlowski/Getty Images News/Getty Images
At the 1936 Berlin Olympics, Jesse Owens won four gold medals in Dassler shoes. By 1937 Dassler was producing 30 different shoes for 11 sports, with almost 100 employees. Hitler co-opted factories for war work; Dassler's factory produced tank-busting rockets. Post-war, the occupying Americans were among Dassler's largest customers.
Adidas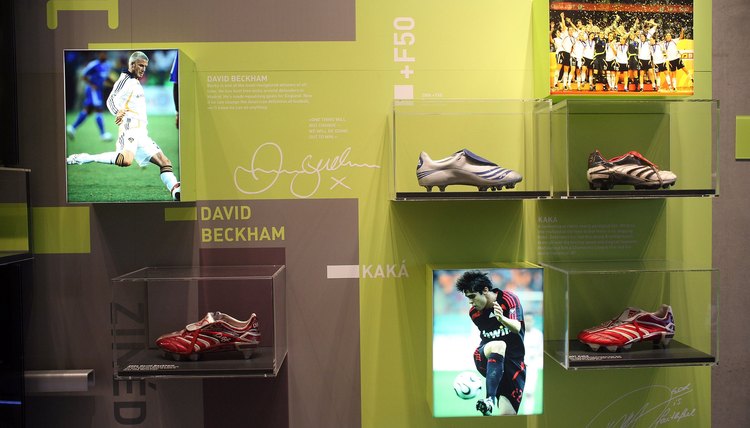 Ralph Orlowski/Getty Images News/Getty Images
In 1947 Rudi left to form Puma. In 1948, Adi created "adidas" from his own name and in 1949 introduced the "Three Stripes" logo, forming adidas AG in August 1949. Adidas studded soccer boots, later called "World Champion," helped Germany win the 1954 World Cup. Present at major sporting events, Adidas was among the first to use athletes for brand promotion.
Domination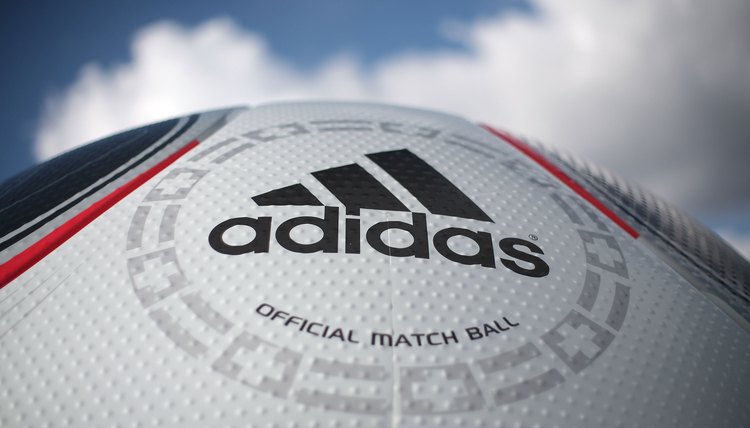 Ralph Orlowski/Getty Images News/Getty Images
Adidas produced bags in 1952 and apparel from the 1960's. Its first soccer ball was released in 1963. High jumper Dick Fosbury won gold at the 1968 Mexico Olympics with his famous "Fosbury Flop" (and adidas shoes). When Muhammad Ali and Joe Frazier set up 1971's "Fight of the Century," both wore adidas boxing shoes. Adi Dassler died in 1978 and his son Horst and Horst's wife Käthe took over. Horst, who would go on to establish the brand in France, died in 1987 at age 51.
Bernard Tapie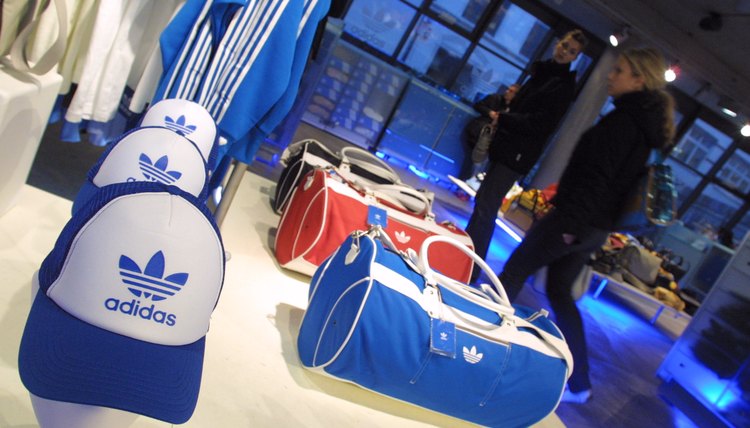 Ralph Orlowski/Getty Images News/Getty Images
In 1989, French investor Bernard Tapie bought adidas with borrowed money. The company incorporated, but remained family-owned. Tapie moved production to Asia and brought in Madonna as a celebrity spokesperson. In 1991, adidas EQUIPMENT launched, offering apparel and footwear. Adidas sponsored the 1992 streetball tournament, helping turn streetball into a recognized sport. Unable to pay his debts, Tapie had his bank sell adidas. Crédit Lyonnais converted his debt into adidas equity, Robert Louis-Dreyfus became manager and in 1993 bought adidas from the bank. In 1994 adidas launched the adidas Predator Cup (and the Predator shoe) to find young soccer talent. Adidas took Kobe Bryant under its wing and went public in 1995.
Salomon
Ralph Orlowski/Getty Images News/Getty Images
In 1997, adidas and the Salomon group formed adidas-Salomon AG. Two years later, adidas-Salomon returned to Herzogenaurach with its World of Sports campus. Adidas opened the adidas Village, its North American headquarters, in 2002. With designer Stella McCartney it created a catwalk-worthy designer line and in 1995 released the adidas_1, the first computer-controlled shoe for consumers.
Today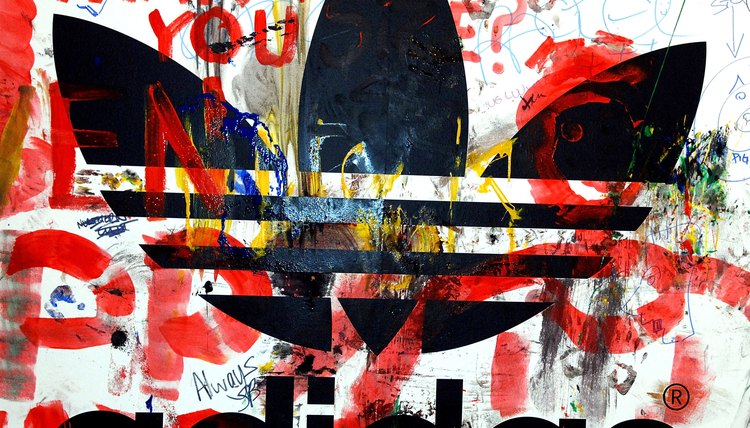 Ralph Orlowski/Getty Images News/Getty Images
In 2005, adidas sold its Salomon segment, returning adidas to its roots (adidas Group). In 2006 its training system, Project Fusion, integrated monitoring technology into clothing. It acquired Reebok International Inc. in 2006 and changed back to adidas AG.