How to Flex Biceps & Triceps at the Same Time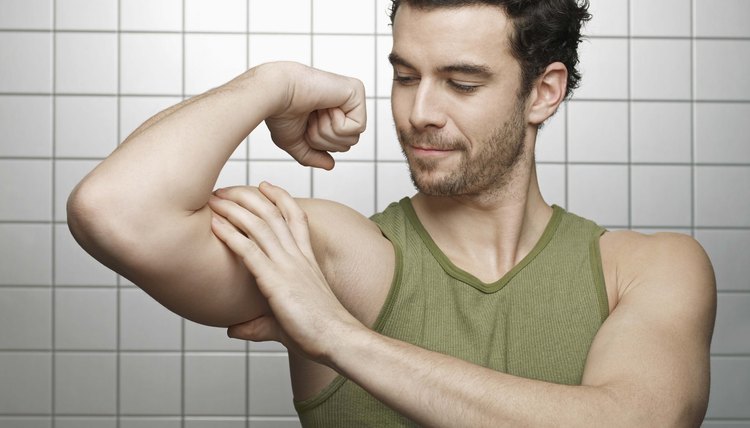 The biceps and triceps are two muscles that work together. When you bring your hand toward your shoulder, you flex your biceps muscles while lengthening your triceps. When you straighten your arm, the biceps relax and the triceps contracts. The biceps and triceps can be flexed at the same time, but doing so may result in injury, especially if held for a long time or if done frequently.
Extend one arm out to your side.
Bend the elbow toward your body while tightening the biceps.
Slowly straighten the arm, while keeping the biceps tightened. Stop straightening your arm when both your biceps and triceps are flexed. Your arm should be slightly wider than a 90-degree angle.
Warnings
Flexing the biceps and triceps at the same time may result in injury.
References
Writer Bio
This article was written by the CareerTrend team, copy edited and fact checked through a multi-point auditing system, in efforts to ensure our readers only receive the best information. To submit your questions or ideas, or to simply learn more about CareerTrend, contact us [here](http://careertrend.com/about-us).