How to Get a Medicare Provider Number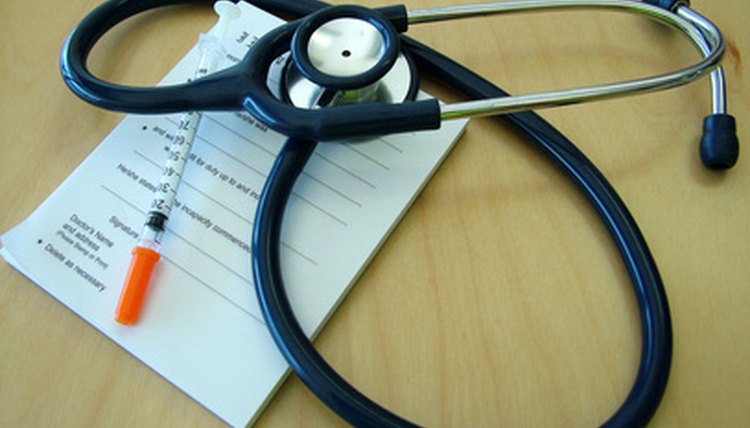 A Medicare provider number is known as a "national provider identifier," a ten-digit identification number for covered health care providers. The Centers for Medicare and Medicaid Services state that covered health care providers, health care plans and health care clearinghouses are required to have national provider identifiers for administrative and financial transactions under the Health Insurance Portability and Accountability Act (HIPAA). In order to obtain a national provider identifier, you will have to apply. You can download an application and mail it in or fill out the application and apply online.
Mail-in Application
Download the application from the Centers for Medicare and Medicaid Services' website at http://www.cms.hhs.gov/cmsforms/downloads/CMS10114.pdf.
Print the application and fill it out completely. On the application, you will include an individual's or business name, address, business and tax information, signature of an individual practitioner, and the signature for the organization. If you are applying for the first time, check box #1 on the first page of the application.
Mail the completed application to the NPI Enumerator, P.O. Box 6059, Fargo, ND 58108-6059.
Online Application
Visit the National Plan and Provider Enumeration System's website at https://nppes.cms.hhs.gov/NPPES/StaticForward.do?forward=static.instructions.
Compile the necessary information you need to complete the application. National Plan and Provider Enumeration System states that you if you are an individual provider, you will need to provide a name, address, date of birth, country of birth, location of the practice, provider type and state license information. If you are an organization, you will need to provide an employer identification number, organization name, name of authorized official of organization, practice location, provider type and the organization's mailing address.
Scroll down to the bottom of the page and click "Begin Application Form." This will take you to another page where you will begin filling out the application.
Check the application to ensure that you have completed the necessary sections in full. Click "Submit" to send your application for review.
References
Writer Bio
Based in New Jersey, Ashley Leonard has been writing professionally since 2007. Her articles have appeared on rsportscars.com and various other websites. Leonard holds a Bachelor of Arts in communications from Marymount Manhattan College.