How to Make an Electric Mobility Chair Go Faster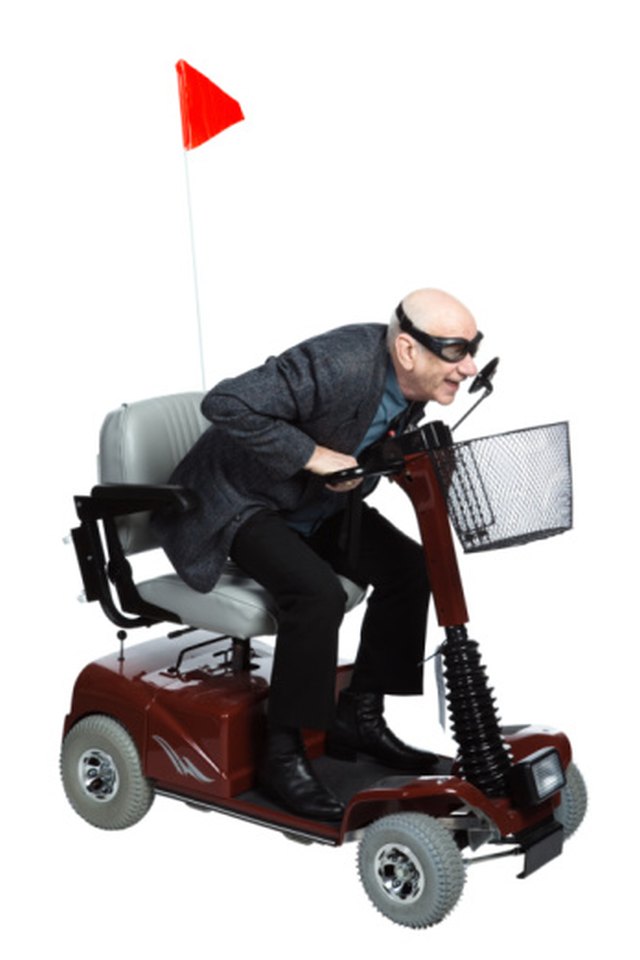 Most manufacturers of mobility products advise against modifying or tampering with a mobility chair. Not only do modifications put the user as risk for injury, but they void the warranty of your power chair. It's not safe to tamper with the motor of your mobility chair in an attempt to make it go faster. If you want to increase the speed of your electric mobility chair, you should perform routine maintenance and follow your manufacturer's recommended suggestions.
Use a damp sponge to remove buildup and debris from the axles. Any type of obstruction can hinder the performance of your chair.
Allow the battery to receive a full charge. A low battery may result in sluggish performance of your mobility chair. Observe the ammeter on your power chair to determine the rate of charge necessary to fully recharge the battery.
Lower the power elevating seat if your chair is quipped with one. According to Pride Mobility, a power elevating seat is equipped with a speed inhibit system. This system reduces the speed of the mobility chair whenever the seat is raised more than 1 to 2-inches. Use the power seat switch, often located on the joystick, to adjust the position of your seat.
References
Writer Bio
Ann Rach began her career as a writer in 1998. Her articles have appeared in magazines such as "Country Home, "Wish," "Cookie" and "Domino." Rach holds a Bachelor of Arts in English.