How to Troubleshoot ProForm Buttons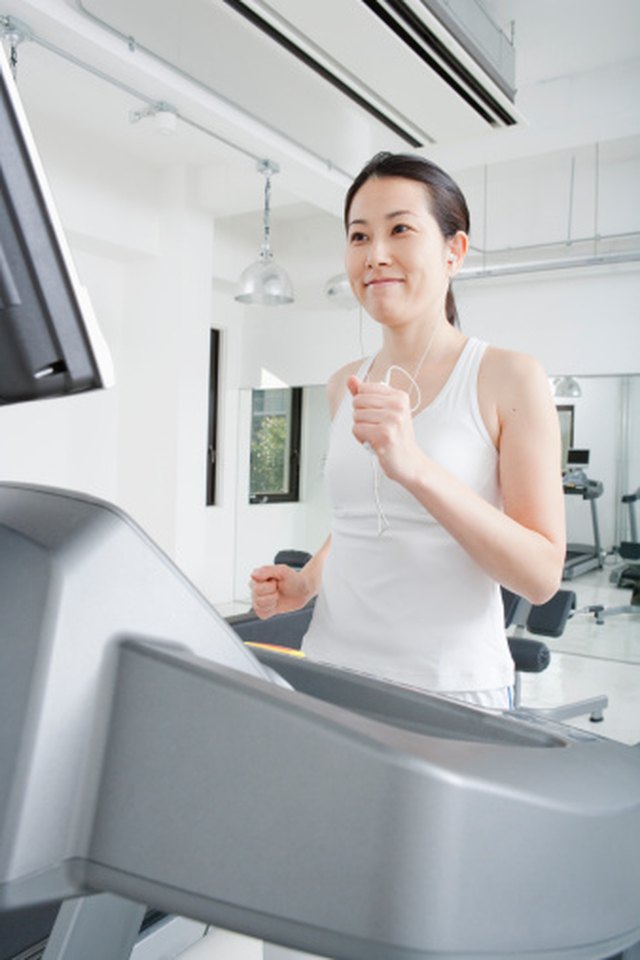 The Pro-Form Company manufactures a variety of fitness equipment, including treadmills, elliptical machines, cross trainers, incline trainers, exercise bikes and other fitness machines. Most Pro-Form fitness machines include a computerized console display with buttons that operate the power to the machine, as well as such features as speed, incline, pre-set workouts and heart rate sensors. If problems occur with the buttons on the console display, performing some troubleshooting can help identify the issue and potentially provide a solution.
Check to see if the Pro-Form device is properly plugged into a working, grounded power supply if none of the console buttons are working. Turn the device on and reset local fuses or circuit breakers if necessary; reset the circuit breaker switch on the base of the unit.
Turn off the fitness device and unplug from the power supply if the console only shows zeros or the console buttons are not working. Use a standard screwdriver to open the battery compartment on the underside of the console. Pull out the old batteries and recycle, if possible. Replace with new batteries, using the old batteries as a guide for the size and type of batteries needed. Place the flat end of each battery against the spring inside the battery compartment and gently push the battery into place. Close the battery compartment and restore power.
Press and hold the "Stop" button if the console is only flashing repeatedly, indicating that the device is in demo mode. Insert the console key and push the "Speed Down" button to turn off the demo mode on the unit. Remove the console key.
Reset the console buttons if the incline is not working properly on the machine. Insert the console key and press one of the "Incline" buttons. While the incline is in the process of changing, remove the console key. Wait two or three seconds and re-insert the console key.
Remove the console key and unplug the Pro-Form device if none of the above steps are resolving the problem with the console keys. Unscrew the three screws that hold the motor hood on the front of the device and pivot the hood off the machine. Find the magnet and small reed switch on the left side of the pulley. Turn the pulley until the magnet is aligned with the reed switch and the gap between the two is approximately 1/8 inch. Reattach the hood, screw into place and turn the treadmill back on.
References
Writer Bio
Meredith Jameson writes early childhood parenting and family health articles for various online publications. She holds a Bachelor of Arts in history from San Francisco State University.