Redshirt Freshman Scholarship Definition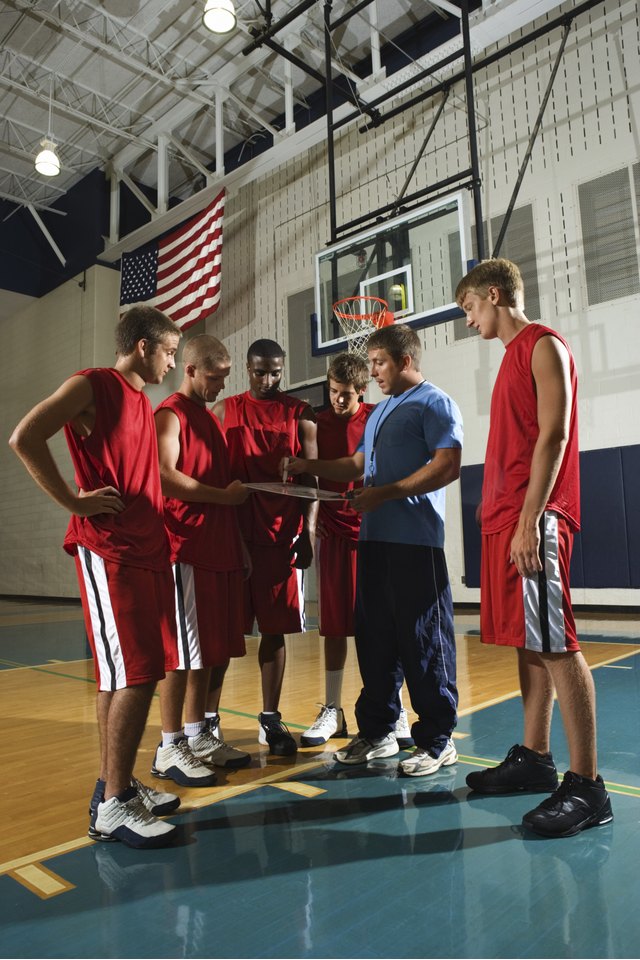 A redshirt scholarship may be given to freshmen student-athletes, and this designation prevents them from playing in games, only allowing them to practice during the season. This is a common practice in Division I athletics, specifically in football and men's and women's basketball, because it offers players an extra year of eligibility. While a redshirt designation allows first-year players to develop physically, it can also be used for a player who is physically injured all season.
Practice
During the season, redshirt freshman on scholarship are allowed to practice with the team and participate in all off-season activities. For example, many college basketball teams participate in tournaments oversees in the fall to prepare for the upcoming season. Redshirt freshman are allowed to participate in these activities and practice throughout the season. No matter how well a player performs during practice, he is included on the second team to help the starters prepare for games.
Games
Redshirt freshmen are not allowed to participate in games during their first season on the team. During their redshirt freshman year, student-athletes are allowed to attend games, but generally sit and watch in street clothes. Freshmen who are redshirting may not be required to travel with the team to away games, giving them an opportunity to focus on their grades and maintain good academic standing.
Eligibility
Student-athletes who redshirt during their freshman year receive an extra year of eligibility. In their final year, student-athletes are referred to as fifth-year seniors. One of the primary reasons for a coach designating a player with a redshirt status is physical inability to compete at the college level. In addition to practice, student-athletes will spend significant time in the weight room working with a strength coach.
Scholarship
Students who receive full-ride college scholarships have five years to complete their degree, so they will not suffer academically or financially by staying in school an extra year. Basketball and football teams who have already filled their allotted scholarship requirements may ask that a player walk on, and promise a scholarship after the first year.
References
Writer Bio
Ted Marten lives in New York City and began writing professionally in 2007, with articles appearing on various websites. Marten has a bachelor's degree in English and has also received a certificate in filmmaking from the Digital Film Academy.