The Difference Between Bag Gloves & Training Gloves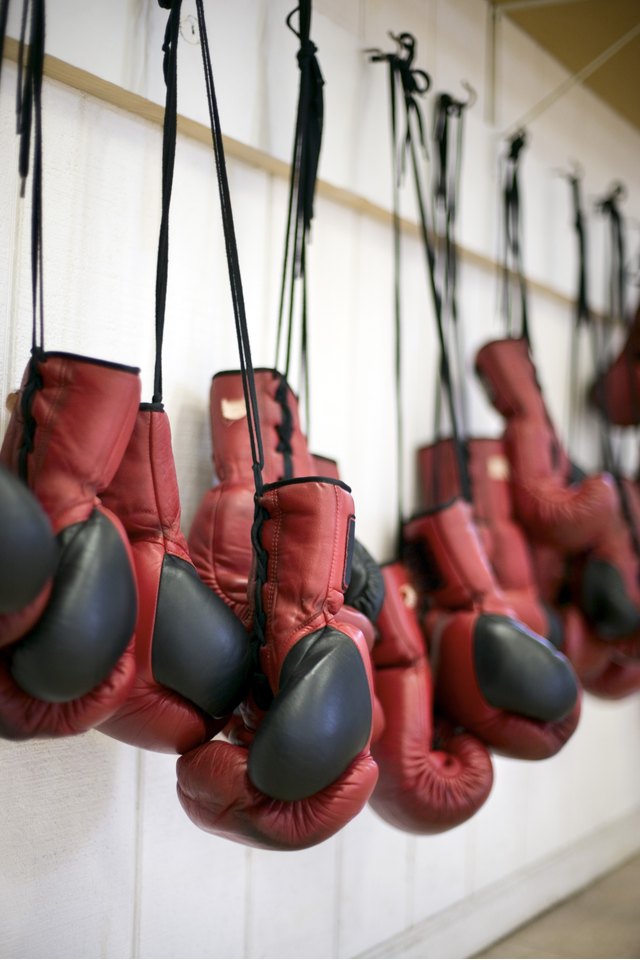 Whether you're an amateur boxer or a professional, the right equipment is essential for both efficiency and safety. When it comes to choosing boxing gloves, the options can be overwhelming: Bag gloves, sparring gloves, training gloves, as well as different weights, materials and styles. Don't sweat it, some simple guidelines can help you get what exactly what you need.
Bag Gloves
Bag gloves are designed solely for use with a heavy bag. They are smaller and lighter and offer less protection than training gloves. Because bag gloves are lighter and you can punch faster, they actually give you less preparation for real sparring. In a sparring session you would wear heavier sparring or training gloves and punch more slowly because of the increased weight. Bag gloves are also lighter because you wear handwraps when working a heavy bag to increase your hand protection.
Training Gloves
Training gloves, also called sparring gloves, are designed with more padding and protection. They generally have a foam core to protect your sparring partner and can be made from polyurethane or leather. They typically have a velcro close at the wrist, though more expensive brands have laces. Professional or competitive boxers generally use an all-purpose training or sparring glove for bag work and sparring and have a separate pair of lighter fight gloves just for boxing matches.
Glove Weights
Bag gloves weigh from 8 to 14 ounces. Training gloves run from 12 to 18 ounces. Sparring gloves are generally a bit lighter, from 12 to 16 ounces. All competition gloves must be approved by the boxing commission of the state you're in. Choose your training glove weight by your body weight. If you weigh under 120 pounds you can use 12 or 14 ounce gloves. If you weigh from 120 to 140 pounds use 14 or 16 ounce gloves, from 140 to 160 use 16 to 18 ounce gloves. If you weigh more than 175 pounds, your training gloves should be 18 to 20 ounces.
Wrapping the Hands
Many first-time boxers who want to work a heavy bag underestimate the need for handwraps. Because the process of wrapping your hands is a bit complicated, many amateurs shy away from it. There are 27 bones in the human hand and working a heavy bag without protection is inviting injury and misery down the line. If you want to have a happy and healthy boxing experience, wrap your hands. When buying gloves, always try them on with your handwraps to ensure they fit snugly and comfortably.
References
Resources
Writer Bio
This article was written by the CareerTrend team, copy edited and fact checked through a multi-point auditing system, in efforts to ensure our readers only receive the best information. To submit your questions or ideas, or to simply learn more about CareerTrend, contact us [here](http://careertrend.com/about-us).